We all want to succeed in life and we even give it our best until we have achieved our target. However, what after that? Most of us lose the drive after we have accomplished our goals. We relish the taste of this success for way too long. Very few people continue to put up a fight even after reaching the top and it is people like these who eventually become legends in their field. This time we got a chance to peek into the life of one such legend – Mukesh Singh. He has been an icon and idol for the entire bodybuilding fraternity and in spite of proving his proficiency time and again this man continues to achieve newer milestones each time he steps onto the stage.
Mukesh is a bodybuilder and power lifter par excellence. He is a well-known athlete even when it comes to International platforms. He is not only an athlete but also a capable coach who has carved the future of numerous bodybuilders that India has seen. We truly thank Mr. Mukesh Singh to give us a chance to know about his experience and his journey. Read our exclusive conversation with this Champion of Champions.
Tell us more about yourself Mukesh.
I was born in Kakrola village that is located near Dwarka Mod. I studied here till 8th grade and then moved to Janakpuri for further studies.  I have a degree in Mechanical Engineering from Delhi University. However, I loved sports and so I never actually took up a career in engineering.
Who is there in your family?
I stay in Kakrola with my father. My mother passed away in 1993. I have 5 brothers of which 3 are in police force. We all live separately. My father used to be a farmer. We had our own but that was acquired for the Dwarka Project.  So we no longer are involved with farming. I run a gym here.  I also have my wife and a son. My son is doing his second year B.Com from Hansraj College.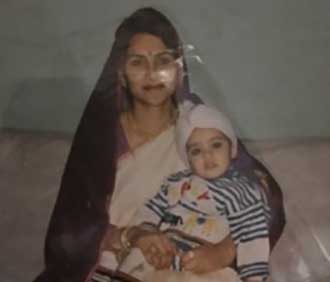 Your father was a farmer. How did you move towards bodybuilding?
I was always a good student but since day 1, I developed a liking for sports. I participated for the first time in sports when I was in second grade. However, my family wanted me to focus on studies. So I had to study and I even got my degree. However, my inclination towards sports did not change. I loved fitness; I even used to work out at a local gym. At that time, physique was all about muscles. In 1997, I went to see the Delhi State Competition and I was completely mesmerized by the people on the stage and I decided that this is what I want to do. I made a note of the gym from where maximum winners came and I went there and that's it. I have not turned my back to this profession since then.
Can you tell us about this gym?
This gym was known by the name 'The Gym'. I joined it in 1997. Even that it was run by Bhupender Dhawan. He is my coach even till date. I owe my success largely to him. In 2000, Bhupender Dhawan received the Dronacharya Award. After this the name was changed to Dronacharya The Gym. Today, this gym has 165 branches all across the nation.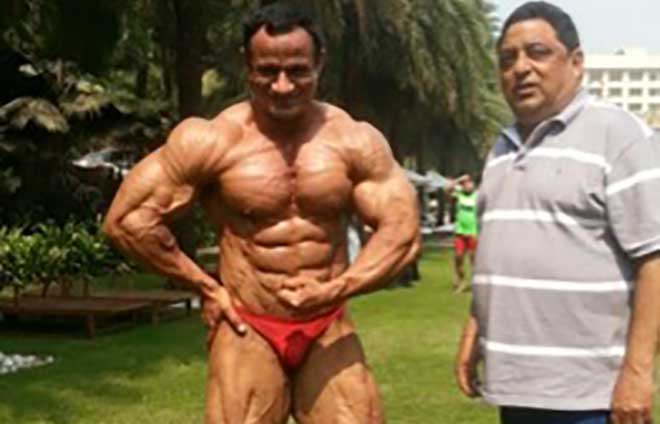 How did your father react when you entered bodybuilding?
My father was totally against it. He did not want me to enter sports. He wanted me to focus on studies and then take up a regular job. In India, parents are always hesitant in allowing their children to take up sports as their profession. Same was the case with my dad. However, I was determined and I took it up professionally. I had to ask him for financial help obviously. Every time I asked him for money, I used to get a lecture. He eventually used to give me the amount however; he never wholeheartedly liked my decision.
You did not get the required support from your father. Then how did you manage it in those early years?
My strong support has been my elder brother, Kulweer Singh. He helped me in every way possible. He used to give me money that I needed for my gym and diet. Not just financial, he was also my moral support. I can never thank him enough. Another person I want to mention is my wife. When I got married I was on a job. Then I decided to quit it and do full time bodybuilding. She supported me through everything. She told me to do what I feel is right and stood by me. Even till date, she takes care of my diet. She prepares all my meals. She is my strength.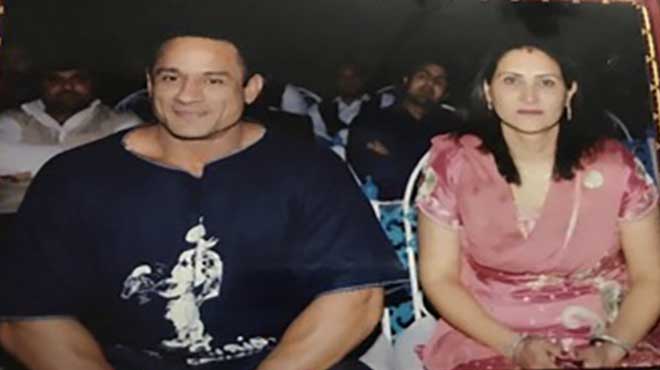 You started working out in 1997. When was your first competition?
I remember it very clearly. I started working out in around September 1997. I participated in my first event in the next year i.e. in 1998. It was the Delhi University Championship. I bagged a Gold medal there. Since then I have not looked back.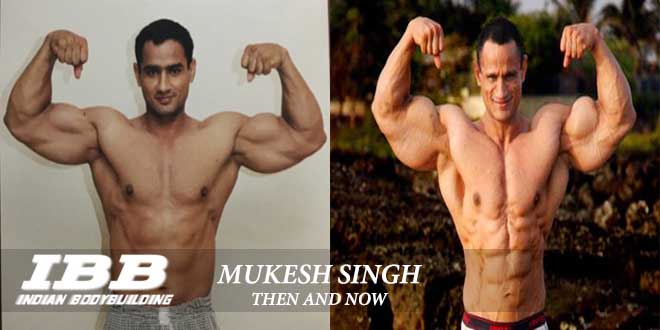 Please tell us about your first experience on the stage?
I still remember it so well. I was so nervous. Well you are bound to be, all the eyes are watching you, judging you. However, at that time I had no fear. I was a new comer in this profession. No one knew me. My career was like a plain canvas – blank. There was nothing that people could draw conclusions form. I had just one thing in mind and that was to give my best shot and so I did. I won there and then kept on giving my best.
Tell us about the events you have participated in?
I can't tell about all the competitions I have competed in so many events since 1998, it is hard to recall all the events. However some of my most memorable ones are-
| | | |
| --- | --- | --- |
| Event | Year | Achievement |
| Delhi University Championship | 1998 | Gold |
| All India University Championship | 1998 | Silver |
| All India University Championship | 2000 | Gold |
| Senior Asian Bodybuilding Championship | 2000 | 8th Place |
| All India Railway Championship | 2004 | Gold |
| Mr. India | 2005 | Gold (90+ Category) |
| World Championship | 2006 | Top 10 |
| Mr. India | 2008 | Gold (Champion of Champions) |
| Mr. India | 2009 | Gold (Champion of Champions) |
| Mr. India | 2010 | Gold (Champion of Champions) |
| Mr. India | 2012 | Gold (Champion of Champions) |
| Asian Bodybuilding Championship | 2012 | Silver |
| British Open Power lifting Championship | 2013 | 2 Gold |
| World Power lifting Championship | 2013 | Gold |
| European Power lifting Championship | 2014 | 2 Gold and One Silver |
| European Power lifting Championship | 2015 | Gold |
| 7th World Bodybuilding & Physique Federation (WBPF)Championship | 2015 | Top 5 |
You are also into power lifting. How did this happen?
I entered power lifting professionally in the year 2013. I started bodybuilding and I had completed more than a decade before I decided to get a change. The reason was that with continuous diet and routine my muscle had become over worked. I wanted my muscles to get a break from the routine that they have been following since past 15 years. I also wanted a break from bodybuilding and try something new. Additionally, India does not have a strong stand point in professional power lifting. So I entered this and I do both the sports at present.
You are into both the sports. How different do you think both are?
Well to be honest, the basis for both the sports is the same. When we prepare for bodybuilding (off season) our aim is to gain mass and size. For this we do heavy training i.e. power lifting.  Then a few months before the event we start to cut down on the weight and size and tone the muscles. In Power lifting you do rigorous heavy training throughout the year. There is no break from it. Secondly, your diet needs to be monitored very closely for bodybuilding as the muscles need to look very good. However, in power lifting the diet restrictions are relatively less.
You have competed in so many event son both national and international platforms. What has been the most memorable moment for you?
Well success is always memorable but sometimes you achieve things after a lot of struggle and hard work. Such moments become timeless and my timeless moment is my Mr. India victory in 2008. I had won Mr. India title in 2005 as well but that was solely in my category. I did not receive the overall title. When I participated in 2008, I became the Champion of Champions and that was my first overall title. After 10 years of hard work in this profession, I finally got my coveted title and that moment was truly memorable.
How did your people respond to this victory?
Well, my dad does not get carried away. He always gives me a very neutral reaction. He won't be all excited and geared up. However, he would still go outside and tell everyone that "look! My son has won"; (He laughs as he says this).
My village had kept a ceremony to honor me after this victory. I was honored, my coach and my father was honored. My students at the gym too had a celebration. Everyone was truly happy.
I started this gym in the year 2000. This is one of the branches of Dronacharya The Gym. It is located at Dwarka Mod. I am the director of this gym as well the coach. In 2000, I was working in the Indian Railway since 1998. However, I was not getting sufficient time there to work out. I started my gym and I was simultaneously doing my Railway job. Then in 2004, I finally quit the railway job and started looking after my gym full time. I started getting enough time to work out and also the gym was doing good business so it took care of my expenses and my family as well.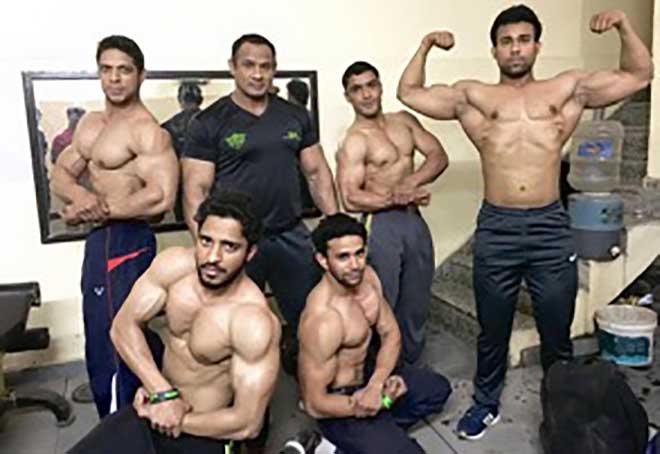 At present my gym has around 200 to 250 students. A lot of my students are doing really great at state, nationals and even international levels. They are really dedicated and I am sure a lot of them will contribute significantly to the Indian Bodybuilding fraternity.
Once a week I meet my coach for training and rest of the week I coach the students here.
Talking about coaching, people call you Guruji. How did you get this name?
(He laughs on hearing this). Guruji tag was given to me by one of my friend and student Mr. Ashwini Lathi. After I started my gym, he started calling me Guruji. He became the first champion from my gym. Soon, all the students started calling me Guruji and now, everyone calls me that. It is almost my second name now.
You have been in this filed for so long. Is there any brand that approached you for endorsement?
There is a leading fitness equipment brand called Fitline. They are the largest importer of international fitness equipment. They approached me to be their brand ambassador at last year's Power Expo. I was there as a sponsored athlete. They knew me although they approached me at the expo and I am now endorsing them since Sep 2015. I am also promoting a supplement brand called Domin8r since last year. It is a very nice supplement brand and we follow it in all our gyms. I have a two year contract with both.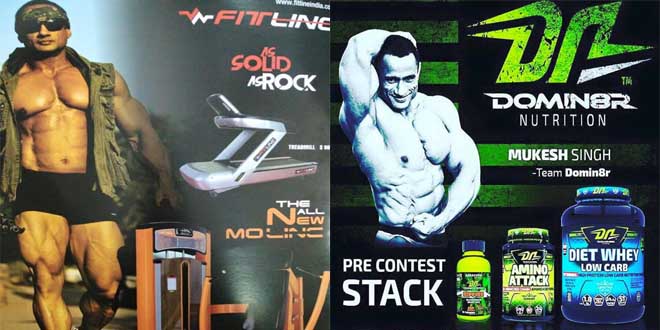 What is your upcoming event?
Right now I am preparing for a photo shoot that I need to do for Fitline. It is on 27 Feb 2016. Then there is a power lifting event in Germany in April. I am participating in this as well. Then there is the world championship in November. So I have quite an eventful year ahead.
So when you are preparing for the events, what is your diet plan like?
My diet is very rich in proteins. I take less carbohydrates and less of fruits. I include a lot of vegetables and healthy flex in the diet. I take 6 meals throughout the day. 10 to 20% of my daily calorie intake comes from healthy fats. A small amount of fat is essential as it promotes testosterone and also promotes absorptions of fat soluble vitamins. I take carbohydrates before working out. So usually I include carbs in my meals in the morning and evening.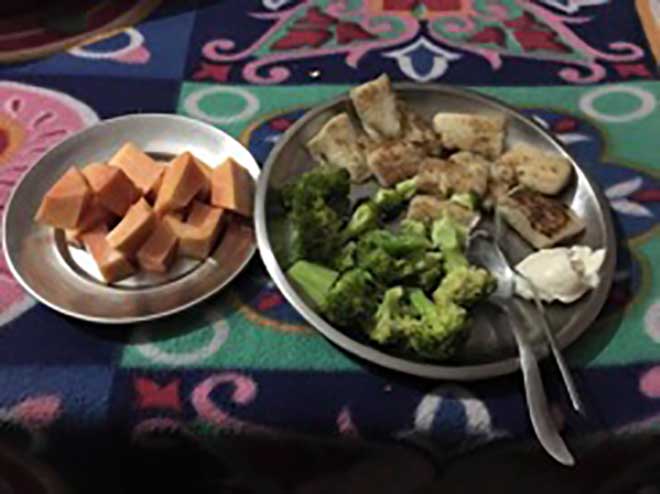 | | |
| --- | --- |
| Ingredient | Daily intake (Divided in 6 meals) |
| Chicken | 1 kg |
| Fish | 250 to 300 gm |
| Egg Whites | 12 to 16 |
| Eggs with Yolk | 2 to 4 |
| Milk (Off Season) | 2 liters |
| Milk (During Season) | 1 liter |
| Carbohydrates | Oats, Brown Rice, Sweet Potato |
I stop having milk around 15 to 20 days before the main event. Milk has lactose that causes a little water retention or bloating in the muscles. When you go on the stage the muscles need to look firm. So stopping the milk becomes essential.
How do you take supplements?
To be honest, I rely more on natural diet and less on supplements. I take supplements only when I have worked out otherwise not.  I take pre work out when I feel low on energy or I have a very heavy routine ahead. Post a heavy work out I take protein supplement just 1 scoop and protein helps the muscle to recover faster. Domin8r, the brand I am endorsing, they provide me supplements of around Rs 15,000 to 20, 000 every month.
What is work out plan like?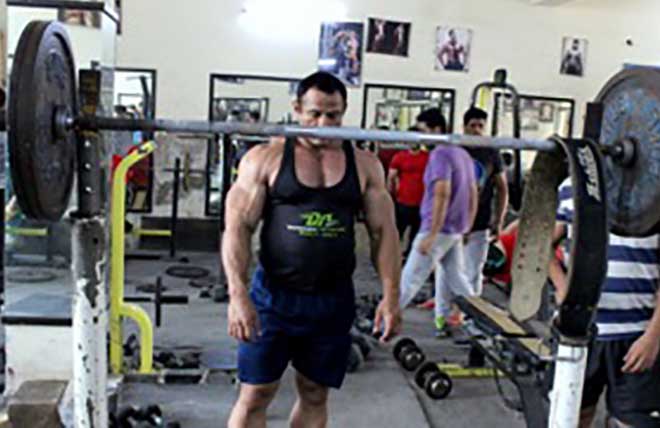 I work out 6 days a week. At times, though, I work out on all the 7 days. During preparation, I train 2 muscles a day by taking one big and one small muscle. The daily plan is divided into weight that lasts for 2 to 2.5 hours and cardio that lasts for 1.5 to 2 hours. I work out for 4 to 5 hours in one stretch, in the off season. However, during competition days, I break the routine in to segments – morning and evening.
| | |
| --- | --- |
| Big Muscle | Small Muscle |
| Chest | Biceps or triceps |
| Back | – |
| Legs | Shoulder |
I enjoy doing my leg routine the most. When I started working out way back in 1997, my coach identified my weak point to be my legs. They were not proportionate with my chest and biceps and shoulders. He got me on a strong routine for legs and that is how I fell l in love with it. My typical leg routine is as follows:
| | | |
| --- | --- | --- |
| Exercise | Sets | Repetitions |
| Warm up | 10 mins | |
| Free Squats | 4 sets | 20 reps |
| Leg Extension to  power up the knees | – | – |
| Squats with heavy weight – 210 to 220 kg | – | 6 to 8 reps |
| Leg Press – 400 to 500kg | – | 12 to 15 reps |
See Mukesh go heavy during his leg press workout session.

There was a time when you were a beginner and now you coach beginners. What is the difference that you have seen in bodybuilding back then and now?
Nowadays, people rely a lot on supplements. They say bodybuilding is a very costly profession. Yes it is and largely due to supplements. Back then, we used to rely on natural diet. In the initial 4 to 5 years, we did not even know about supplements. We used to focus on developing the body with our natural potential. However, now the youngsters are so impatient that they immediately jump onto medications and supplements. It is so difficult to stop them at times. Even at my gym, students come asking for supplements and medications. I explain it to them and most of the students take our advice. However, there are some who do not obey. When we deny they purchase it from outside. The fact is that you need supplements only when you are doing an extensive work out and your food cannot support you anymore. They think it is a magic pill and jump on to it in the beginning itself.  Youngsters these days are so impatient.
How do you extend your support to your students?
One of the major issues that people across in this profession is arranging for finances. When we come across students who are financially deprived but show immense dedication then we support them. I provide a lot f my students with supplements. There are at least 25 to 30 students in my gym from whom I do not event take membership fee. So many students from our gym have become trainers or have set up their own gym. They are doing well professionally as well as financially. We ensure that a potential athlete does not lose opportunity solely because of finance. We try and support them. I even talk to their parents at times. Some parents are simply reluctant in letting their kids get into bodybuilding. They push the child unnecessarily towards studies. I encourage parents to let their children do what they are naturally good at.
All these years, have you received any support from the authorities or the government?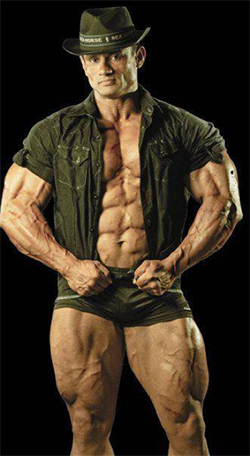 Government has not yet come forward on the front foot to support bodybuilding as this is a non-Olympic sport. However, it does not make a difference to me. I do this because this is what I love. This is all I have known and I will continue to do this as long as I can. I do not even participate for the sake of winning. I have just one goal and that is to be better than what I was. I want to keep improving and keep becoming better.
Use of steroids has become a trend in this muscle profession. What is your take on this?
See, there are pros as well as cons to this. Steroids do give you very good and very quick results. Your muscle mature early and they look sharper etc. However, these benefits last for a short while. They go as quickly as they come. In the long run one will only suffer due to regular use of steroids.  We hear it so often, an athlete suffered from a kidney failure, a liver malfunctioning, cardiac disorder etc. Well, this is what steroids do to you in the long run. So if one wants to go farther in this profession, he should stay away from steroids and medications.
What is the right age for a person to start bodybuilding?
The age of 19 to 22 years is ideal for gaining size. So a person should start gyming by this age. It is easier to gain size in this bracket. However, the muscle attains proper maturity by 26 to 28 years. Mature muscles look more beautiful on the stage.
What would you like to say to us?
You guys are doing a great job. As I said, government does not support this profession much. So you are doing a great job by bring the professionals in the lime light. This exposure is so important. An athlete can get good sponsorships too with such an exposure.
Is there anything that you would like to say to the aspiring youth? Is there something you want to share that you have never said before?
When I was young and had just started working out, I had to go to my gym daily and it was 15 km away. My monthly fee was Rs 150 and I used to take a bus to go there that cost Rs 5. So I used to get daily Rs. 5 only. Now it so happened that my instructor told me to have a juice that cost Rs 5 and I could not get extra money. So I used to have juice with the money I used to get for the bus fare. I used to go to the gym on my cycle i.e. I used to cycle 30 km each day just to go to my gym and back.
One of my student, he was financially very deprived but was dedicated. He sued to come in the morning for work out. Then he used to go to distribute newspapers and used to cycle 20 to 25 km for that. He then used to go for his job at Mc. Donald and then come back in the evening for work out. He later on became a champion and Mr. India.
All I am saying is that you cannot blame it onto the money. Lack of finance cannot keep you away from the goal. People have struggled and have achieved their goal anyhow. You simply need to move ahead and gradually you start getting all the help and support that you need.
How can you fans connect with you?
I am there on Facebook and Instagram. They can join me there. Even my gym has a Facebook page
It was truly wonderful conversation with a living legend. A great man is the one who does what he feels is right in a way that is incomparable. Mukesh took up a profession that was way beyond his league and kept coming back to it no matter where he went. He is even greater because of the fact that his success and achievement have made even more humble. We wish him all the bets for his upcoming events and hope that he continues to bring India, the golden glory.