If I ask you to name your 3 favourite Fitness YouTubers, chances are you wont miss his name. Within a short span of time he has garner more than 3.5 lakh subscribers. Known for his logical real content with a masala of entertainment and some classic cinematography shots.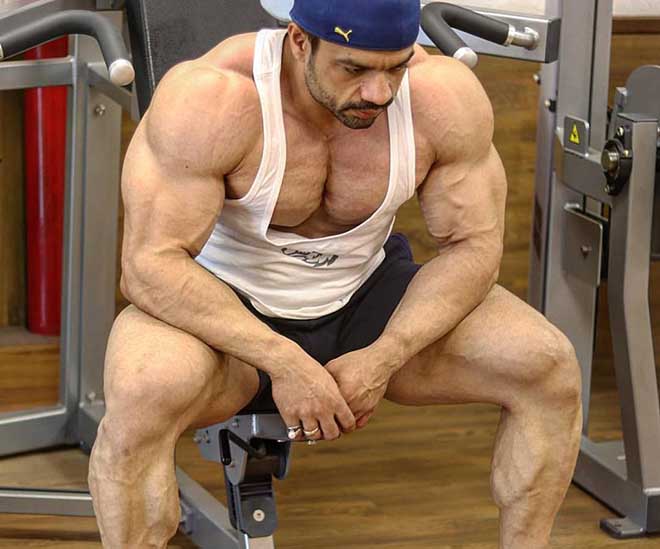 Well, you guessed it right, he is none other than Mr Gaurav Taneja. We spoke to him regarding his journey so far, so here is the conversation:
Rachit: When did the fitness bug bite you? Tell us about your love towards fitness and Bodybuilding.
Gaurav: Well, I started working out when I was in school. Like most of the people even I got inspired by Salman Khan. However, at that time, my dad had a pair of dumbbells so I used them for my workouts (should be around 20-25 lbs). Moreover, my school in Kanpur use to have a gym, thus I use to reach 45 mins before my classes just to workout there. I still remember, I used to carry an extra set of clothes for my early morning gym session. In fact, since school time, I was always keen to read extensively about nutrition and bodybuilding.
It was during college, when this fitness word became a part of my lifestyle and rest is history!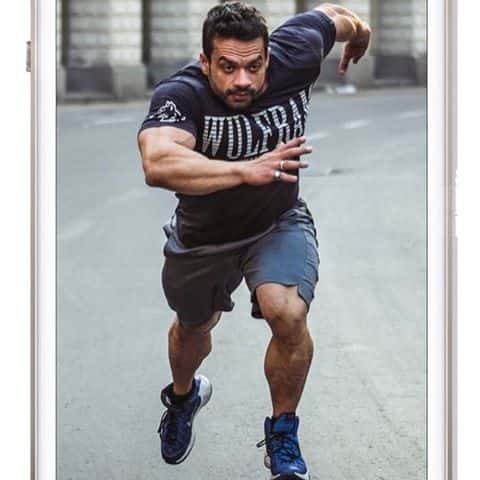 Rachit: From IIT Kharagpur to Aviation and now being India's one of the best fitness YouTuber… What made you to choose the 3 different aspects of career?
Gaurav: Its just that, I live in the moment. I simply do whatever excites me. Most of the time there is an intuition which I follow whenever I step towards a new journey. If my heart says, "I can do this", I actually get it done.
I actually live by this policy, LIFE IS SHORT AND THE TIME IS NOW!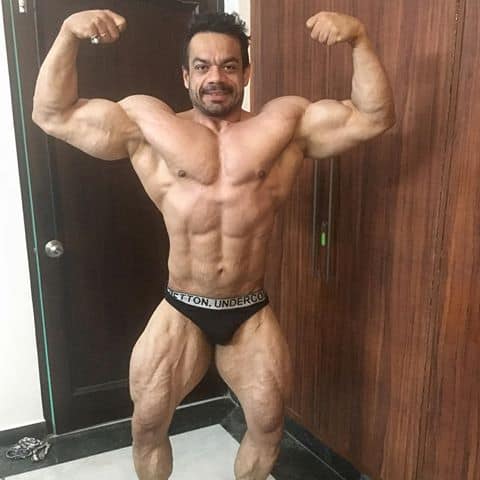 Rachit: You have also been a national level bodybuilder…Tell us about your bodybuilding journey and also who inspired you to become a competitive athlete?
Gaurav: Ever since my teenage, I was always one of the biggest and strongest guys in friend's circle. Though, I never thought I would step on the stage and compete in a bodybuilding show. In fact during college itself I used to squat with a load of 180 kg and deadlift with 200kg. I remember, during those days, I often used to get this question, do you compete professionally? And when this question became a regular thing to me, I actually wanted to give it a shot. Guess what? When I started competing, I consequtively won my first three shows! Gradually, I wanted to improve my physique with every next show, which I actually achieved.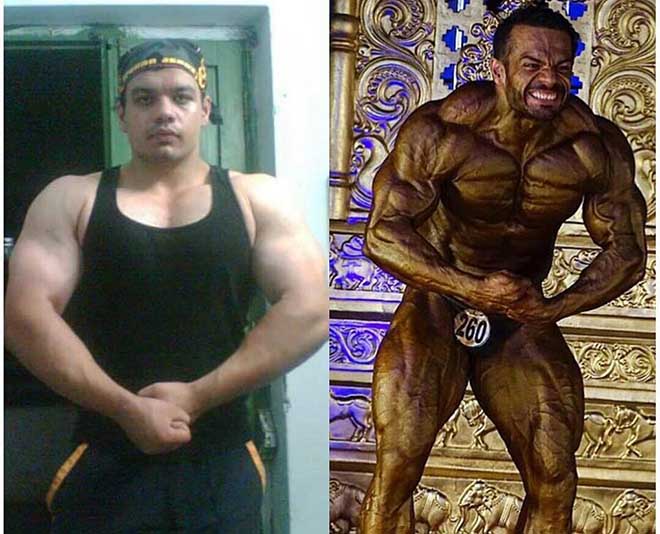 Rachit: If 2 things you could change about the Indian Fitness industry, what would it be?
Gaurav: 1) Well, the first is what I am actually doing. I genuinely want my Indian community to get some basic logical information about fitness science. There is too much of garbage all over internet, with my channel FitmuscleTV, I am actually trying to deliver the best content possible which could help people to stay healthy, fit and safe!
2) I really want people to start using their common sense. People should think logical, read more before they believe on anything and should keep watching FitmuscleTV (Laugh!)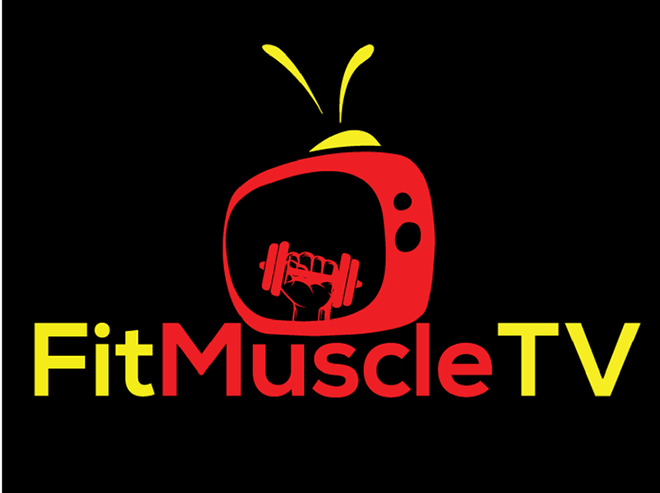 Rachit: We got to know you have recently commenced a new YouTube channel…Could you shed some light on that?
Gaurav: Correct, the channel name is Flying Beast. It is basically a VLOG channel. As I stated, I do whatever excites me at a particular moment. So it was during my Muscle blaze transformation, which I actually started after I took a poll regarding an Indian supplement brand that my followers wanted me to do a review.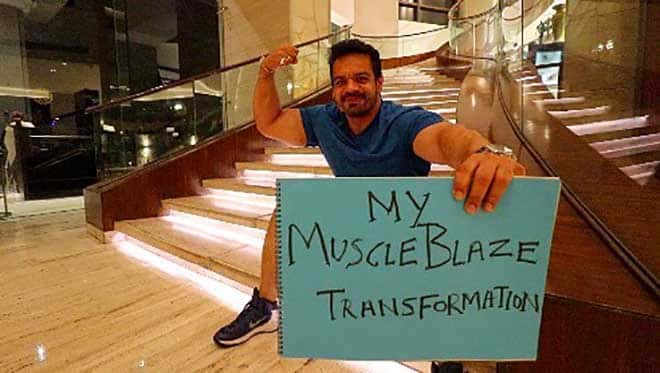 I wanted to show my entire 8 weeks journey using that brand products, but not in a boring way. Therefore, I decided to make a vlog for the same. After a couple of vlogs, I found it really exciting. That was the time my love for story telling, editing, cinematography got skyrocket.
Hence, I decided to keep the fitness videos separate and to come up with a separate vlogs channel thus came up with FlyingBeast!
FlyingBeast ChannelLink: https://www.youtube.com/channel/UCNSdjX4ry9fICqeObdZPAZQ

Rachit: What are your future plans for your respective YouTube channels?
Gaurav: So for FitmuscleTv, Like always just to keep bringing in the #RealContent in an interactive way. My objective is to propogate the real knowledge and educate my followers on how this fitness science actually works. I
And for FlyingBeast, Let's make it India's no 1 Vlogging channel (Laugh!)
Rachit: Where can your fans/followers reach you out?
Gaurav: I am highly active on my Email and my Instagram handle. However, people can reach me out on my following social media handles:
Instagram- @taneja.gaurav
FB- /FitmuscleTV
FB- /FlyingBeast320
Email- fitmuscletv@gmail.com
Though, in order to communicate with my followers, I am planning to do frequent LIVE sessions this 2018.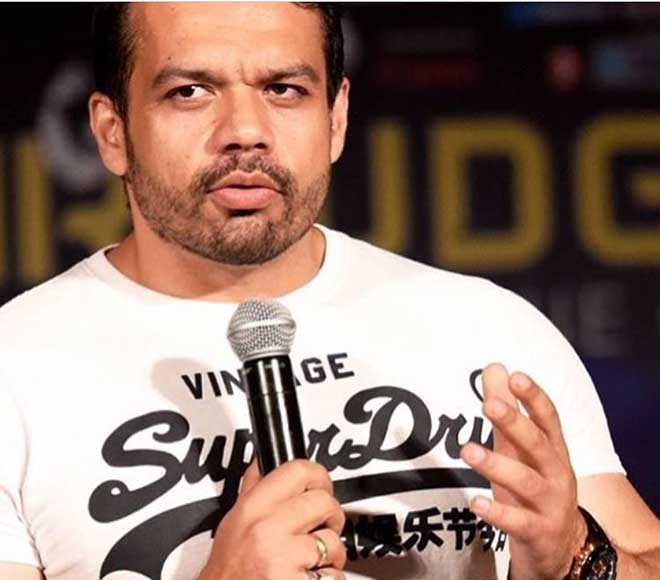 Rachit: Any message for your followers?
Gaurav: First of all, I am really blessed to have such lovely followers. They are actually like a family. Just would like to say, Realise your strength and work towards it. Like I said above, " The Time Is Now!". Always remember, everyone has new ideas it is only ones who get the summit who actually take their first step. Believe to achieve that's how you roll!