We all want to succeed in our lives. We have our dreams, ambitions and aspirations. However, how many of us genuinely work for our goals? Making excuses is an easy way out for us from all the difficult situations that we come across. Most of us fail to achieve our dreams not because we lack skills but solely because we lack patience, determination and courage to pursue them. However, there are a few daring personalities who have managed to reach their goals in spite of all the adversities and hardships. One such iconic person is Anil Gochhikar who has made our nation proud by bagging Gold at the International Indian 2016.
Anil is in true sense, a simpleton. He is a bodybuilder of international fame and still there is no airs around him. There is an unusual boyish charm to his voice. He is determinant, ambitious and has singlehandedly put the age old saying that 'Vegans cannot be bodybuilders', to shame. Get yourself acquainted with the life of a winner through our exclusive interview with Anil Gochhikar.
As we hit publish on this interview, Anil has won the Mr Odisha 2016 title.
Please tell us more about yourself?
People know me as a bulky bodybuilder but at heart I am a very simple man who loves to spend time with his family. I stay in Puri district in Odisha with my family. I am nothing without my family. All the titles and medals belong to them.
So who all are there in your family?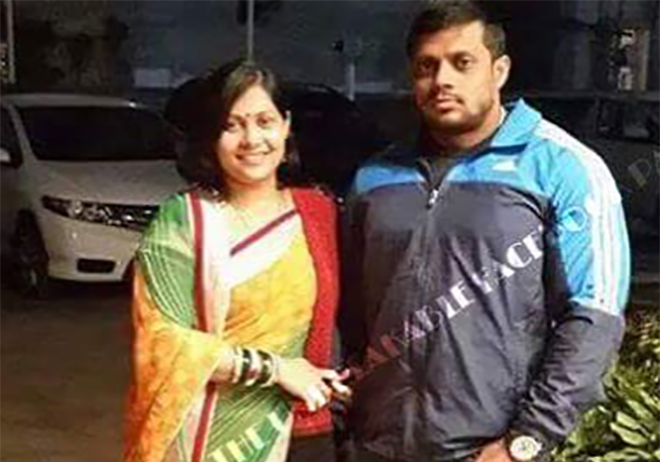 My family consists of my mother, elder brother, his wife and two sons, my wife and my daughter. My father is no more. He passed away in 2006. My father was a Brahmin Pandit at the Jagannath temple. My entire family is involved in temple activities.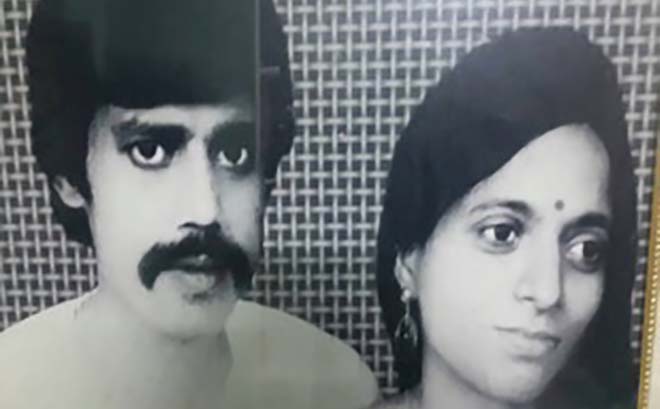 You have an elder brother. Is he fond of bodybuilding?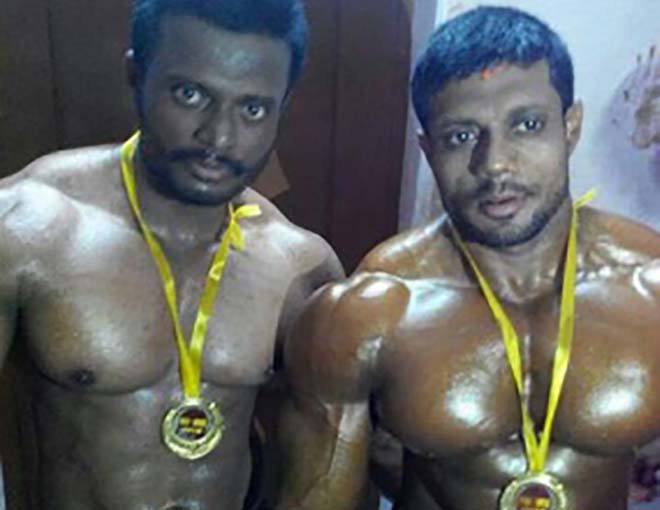 Well yes. My brother, Damodar Gochikar, used to be a national level bodybuilder. He has even bagged gold at the Eastern India competition. He is a wonderful athlete. It was a pleasure to watch him on stage. However, he is not into bodybuilding anymore. We had a family business to take care off. After my father passed away, he had to step forward. It is mandatory for us to take care of the temple activities as well. We call it "seva". So he had to take care of that as well. My brother is a real hero, an all rounder.
Damodar used to be a professional. Is that the reason why you entered bodybuilding?
I did not grow up dreaming to be a professional bodybuilder. It all happened very gradually. I started working out in 2009 while my brother had quit bodybuilding long before this. At that time I was around 30 years old. At that time, our district did not have proper gyms. The one where my friends and I used to go was not well equipped. The cost was very high, the time limit was very stingy and the supplements were provided at a very high rate. It was a very frustrating environment. We wanted to work out but there was no resource. This made us feel very inferior. Hence, my brother started a gym in 2010. I started going to my gym and loved the environment. My brother too sensed this surging passion in me and started encouraging me. I too, wanted to show that if resources are provided we can achieve a lot. All this pushed me towards bodybuilding.
So will it be correct to say that you learnt a lot from your brother?
Yes definitely. My brother is my hero. He is a true fighter and a perfect all rounder. He was a champion when he was on stage. Even when he quit bodybuilding and took up family responsibilities he continues to rock. Since day one, he has been my guide, my mentor, my friend, everything. It is under his guidance, I learnt all about body building. He still continues to coach me and he will always be there for me. I know this for sure.
So you started working out at the age of 30. Why did you start so late?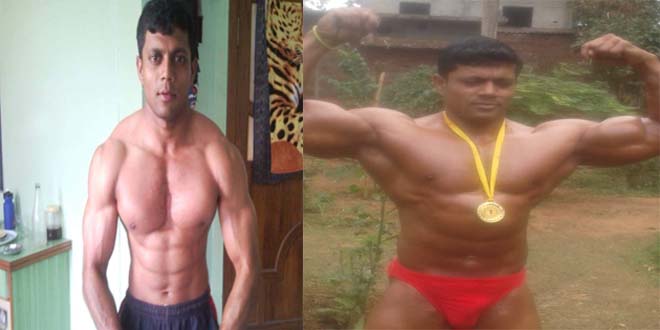 Like I said, I never dreamed of becoming a pro. I completed my degree in law at the age of 24. Then I got married in the next year. In 2006, my dad passed away and we had to take care of the family business. So my brother and I started looking after it. We also had a property dispute to take care of. This is why I took law and my brother too holds a degree in law. We both wanted to take this dispute to court on our own. All these activities kept me a little occupied and hence, I could not take up bodybuilding until I got 30. Not much, I started just a couple of years late.
So what is your family business?
We have our own hotel by the name Hotel Gochikar in Puri District in Odisha. My brother and I take care of it now. Since 2010, we are also running our own gym by the name Gochikar Lifestyle Gym. This gym is located in our hotel itself and is open to guests as well as members.
Please tell us more about your gym.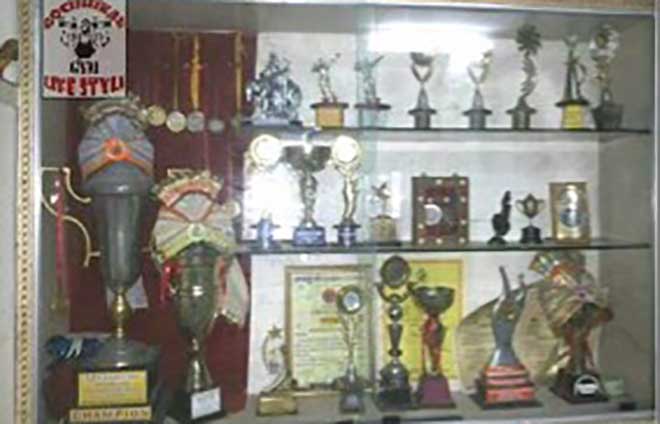 Well as I said, we started this gym because our Puri lacks good facility. Our gym is very well equipped as my brother has very good knowledge about this filed. At present we have around 120 to 130 boys coming in for work out. We have gone through a lot of misery due to lack of resources and hence, we ensure that the others do not go through it. In our gym, there is no time constraint. Boys can work out for as long as they want. We have a very friendly environment here. We are like a big family. My brother and I coach the boys here.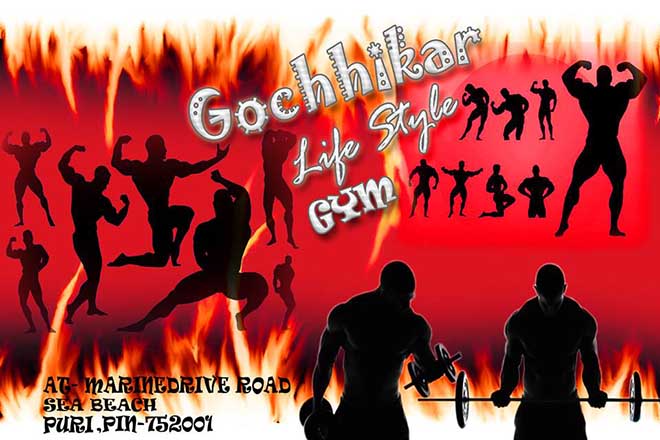 Have any of your students taken this us professionally?
Yes, to be honest a lot of our students are doing a great job at the state as well as national levels. We have some great athletes from Odisha ready to roar at the upcoming events. As I am talking to you now, one of my students, Rajesh Kumar, is competing at the state competition in 60 kg category. He has reached the top 5. We will know in the evening what happens ahead. Then there is Sanjay Kumar Sahu who has bagged Gold at the Eastern India Championship. There are many more students who are doing appreciably well. Odisha still has not come up strongly in bodybuilding. Hence, we are trying to promote this profession at least here in Puri.
Well this was about your students. Now about you. Please tell us about the competitions you have participated in.
My first event was the state championship. I still remember that event. I was participating in the 65 kg category and when I went for the trial, I weighed 65.4 kg. I still remember running there to drop those extra 400 grams. I won gold at that event and since then I have not looked back.
| | | |
| --- | --- | --- |
| Event | Year | Achievement |
| Mr. Odisha 50th Senior State Body Building Championship | 2012 | Gold |
| Federation Cup | – | Silver |
| World Bodybuilding & Physique Federation | 2014 | Bronze |
| Mr. International Indian | 2016 | Gold |
In addition to these, I have participated several times at the state level and district level competitions. In 2012, it was my first Mr. Odisha title.
What has been the most memorable victory for you?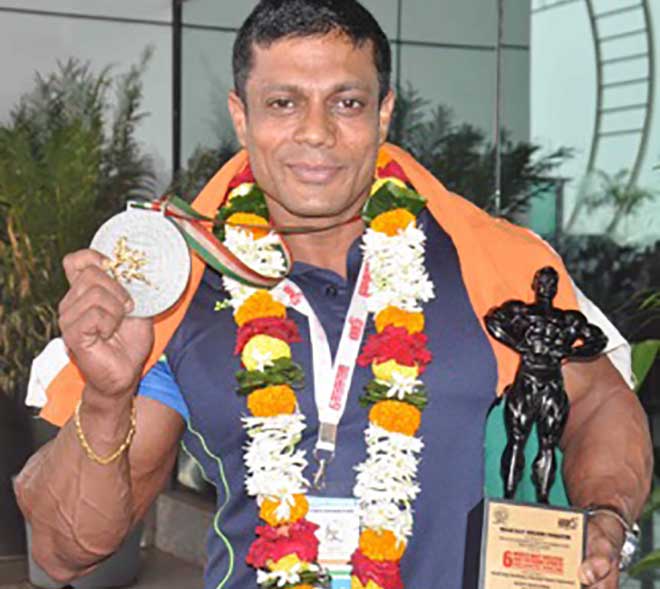 The entire journey has been very memorable for me. Each day, each event has made me better at my game. However, if I have to select my favorite then I have three. First, the World Championship 2014 that was my first international exposure. In spite of it being such a tough event, I bagged a Bronze medal there. I missed my dad a lot on that day and I cried a lot. However, I was also very happy. I had made my nation proud. This mixture of emotions was very overwhelming. My second most memorable moment was when I became Mr. Odisha in the year 2012. That was the first time I won the overall championship. I dedicated this victory to my brother who had quit bodybuilding but kept coaching and guiding me. My last victory at International Indian 2016 is my third most memorable moment.
Amidst all the happy moments, what has been the most bothering part in this journey?
The most saddening, frustrating and bothering part about this journey has been the lack of support and resources. All these years I have been doing things on my own. It is my family and solely them who have struggled to get me here.  The government, association or the council, no one has ever stepped forward to assist or support us. I bought Odisha its first ever Silver at the Federation Cup in Ludhiana in 65 kg category. I did not receive any appreciation for it. Even after I won the International India 2016, I did not receive even a call from the authorities to at least congratulate me. They did not even support me to go and participate in that competition. This has been so consistent. They never respond, do not support, do not appreciate, absolutely nothing and this is with every athlete and not just me. This is the biggest setback for us. This is a costly profession. If there is no support, sooner or later, the athletes will get frustrated and walk out of this.
Talking about response, how was your welcome when you returned from Dubai?
Even though the government is never there, I sure have my family, my students and my people to cherish my achievements. When I was returning from Dubai, my brother kept on asking me where I was and when I will walk out. When I came out, my brother was out there with a jeep. Along with him were all my students on bikes. Yes I am talking about 120 students on bike waiting for me to return. They took me out on a rally through Puri, letting everyone know of my achievement. We roamed around the city and then went to the Jagannath Temple. I prayed and placed my medal at his foot. It was the grandest welcome I could think of.
How did it feel to become Mr. International India?
It was a very prestigious event. More than the fame, for me, it was pride. When I did not receive any support for my participation from the authorities, I went there on my own. It was a tough competition that had invited impressive athletes on one stage. It was a proud moment at the same time, a sad one too. I was in Dubai and there was no one from my side and I felt all alone. It was a big victory and yet there was no one to celebrate it with me. When I turned back, I could not find anyone with me and that made me cry a lot. Then I called back home and talked to my mom. She composed me and that's how my happiest moment was also in a way my saddest.
Did it ever happen that you felt like quitting this profession?
Yes it did. This happened right after my victory at the World Championship. I got a bronze there and yet there was absolutely nothing for me. I am not talking about prizes, gifts, ceremonies money etc. I am talking about acknowledgement. Acceptance of the fact that we athletes are doing something that is really tough and yet we are doing it beautifully. A little bit of support to make this difficult profession a little easier. No one cares, no one is bothered, no resources, no support. So many people end up quitting this profession due to this. I too reached that state where I thought I will not do it anymore. I cannot fight this battle all alone. However, I am glad that I stayed.
Then what made you change your mind?
It was my brother. What can I tell about him? He is the best person I have ever seen. He fed the right thing in my mind at the right time. He asked me one simple question – why am I doing bodybuilding? The answer was simple, I do it because I want to do it, and I love it.  He told me that I should stop expecting appreciation from the people or the authorities. I am doing bodybuilding because I love it and hence, it is pointless to expect people to understand my passion and devotion. They do not benefit in the least from my achievements. The one, who benefits in true sense, is my state, my nation. When I win something, Odisha has won, India has won and that is my biggest acknowledgement. He also said that they are managing everything for me. All I have to do is prepare and participate. Can't I do even this much? Hearing this from my brother helped me to regain my passion and helped me to sail through. I owe it to him big times.
So what is next on your list?
I am right now preparing for the state competition that will be held on the 12 Feb. In addition, I am also aiming for the Mr. India competition that will be held in Maharashtra between 11 and 13 Mar. I will also go for the World Championship selection that will be held in Brazil later in this year. The registration for this event is around Rs. 1.4 lakhs and as usual my family and I will arrange for it. I will go and represent my nation. I am right now at the peak of my career. This is the right time to explore every possible platform and make a name.
So when you are preparing for an event what is your diet plan like?
I am very particular about my diet and so is my mother. She is a great cook and prepares meal that is low in oil, salts and spices etc. The ingredients that I include in my diet are lots of fruits and vegetables. I have a big refrigerator in my house that is always stocked with carrots, radish, cucumber, apples, grapes, pineapples etc. My mother never lets it run out of them. I am a strict vegetarian and hence, I include a lot of dairy products in my diet. I rely heavily on cheese, paneer, milk etc.
| | |
| --- | --- |
| Ingredients | Daily Intake |
| Milk | 4 to 5 liters |
| Fruits | 2 to 2.5 kg |
| Cheese | 500 gm |
I have milk only in my off season. During season I give up on milk as it contains a good amount of fat. I am a big glutton. I keep on eating. Just this morning I finished 4 to 5 pineapples my mother had kept. When she came asking for it I just said I ate them all. (He laughs like a kid as he says this.)
You said you are a strict vegetarian. Have you never relied on non-veg. for your muscle building?
No, I hail from a Brahmin family. No one in my family has ever had non-veg. It is a myth that you cannot make muscles without meat. I have not consumed even an egg in my whole life. Nutrition can be derived from different resources. I derive it from dairy products. Rest is fulfilled by your supplements. You just have to be determined in what you are doing. A lot of my students are trying to follow me now. However, I tell them that it is perfectly fine to have meat. I don't have meat that does not mean even they should not. This is my approach. Your approach can be different. Initially people use to mock me for being a strict vegetarian. However, I have proved myself now.
Talking about supplements, what kind of supplements do you take?
One has to rely on supplements. Your body needs a lot of nutrition that just food cannot give. I take mass gainers, glutamine, DCA, Whey protein, pre and after work outs, astamine, multivitamins etc. Sadly, Puri does not have supplement stores. The nearest one is Bhubaneswar that is 60 km away. We therefore, order supplements online from Mumbai, Delhi, and Gujarat etc. I spend approximately Rs 500 to 600 on supplements each day.
Can you please tell us about your workout plan?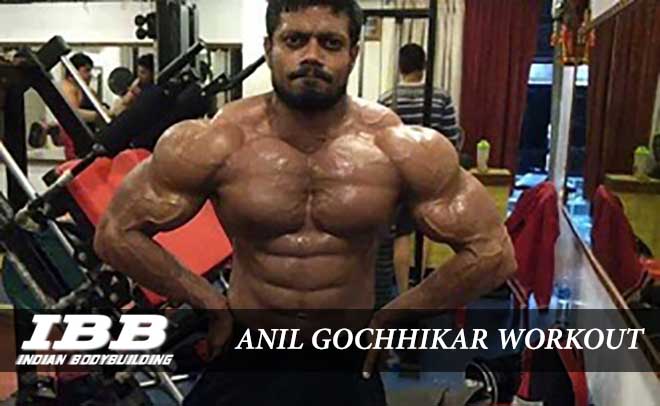 I work out 6 days a week. Usually Saturday is my off day while sometimes I do not take any off. I head to my gym early in the morning at 5:30 am and work out till 8 am. Then I go back at 4 pm and workout till 6:30 pm. So in a day, 4 to 5 hours of gyming is normal. During off season I train 2 muscles a day while during season 4 muscles. I plan my work out in a way such that I have heavy and one light routine at a time.
| | |
| --- | --- |
| Heavy Routine | Light Routine |
| Shoulder | Back |
| Biceps | Triceps ( and vice versa) |
| Legs | Chest |
| Legs | Writs or lower back |
I divide the segments between morning and evening. For example: this would be one of the segregation.
| | | |
| --- | --- | --- |
| Day | Morning | Evening |
| Monday | biceps and triceps | chest and legs |
| Tuesday | shoulder and back | Legs |
I love doing legs routines. Legs have the biggest muscles in the body and can take a lot of weight. You can really test these muscles and burn more calories than usual. Hence, I love exercising my legs and put them through heavy weights and tough routines.
My usual leg routine is as follows:
| | | |
| --- | --- | --- |
| Exercise | Set | Repetitions |
| Half Squat | 3 Sets | 100 reps |
| Full Squats | 4 sets | |
| Press | 3 sets | 12 to 12 reps |
| Half squats | 2 sets | 10 to 12 reps |
| Front squats | 2 sets | – |
| Extension | 3 sets | – |
| Lunges | – | – |
My Squats go up to 220 kg while leg presses go even beyond that. I include a lot of variety in my routine.
Tell us a little about your daughter please.
My daughter is 10 years old. Her name is Anuradha although I call her Anu. There is nothing more beautiful than having a daughter. She is not less than a son for me. I help her everyday with her schoolwork. However, during season it gets difficult for me to give her time. Before the Dubai event, I was talking to my child. I told her that you have your exam is in Feb but mine is in Jan.  What to do? She very sweetly told me not to worry and said she will do her lessons and so I should do mine. She promised that whatever is given to her she will complete and so I can focus on my routines. I thanked her for this. She stood third in her class. She is such a brilliant child.
There are 3 children in your family. Are they fond of sports?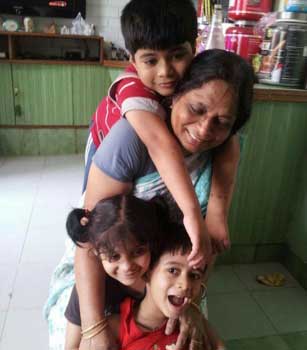 My daughter loves my profession. She is more of a fitness fan than a muscle fan. She participates in school sports competitions. She came first in the long jump. If she ever wishes to enter my profession, I will personally be her coach and make sure that she gets all the support. My 12 year old nephew does karate. He won bronze at the Nationals Sub Junior in Karate. The younger nephew, 9 years old, is very notorious. So far he is not into sports.
You are a coach. Apart from his how do you support your students?
I have seen this numerous times that a lot of families are hesitant to let their kids enter this profession because of financial constraints. When I come across a person who is genuinely interested and capable but is financial backward I try to support them. At a time, I support around 3 students. I provide them with supplements as well. I cannot manage more than 3. There was a student of mine who has won gold in state championship. He was financially weak but had great knowledge about physique and work out. So I recommended him to a cousin of mine who runs a gym in Bhubaneswar. He is now an instructor there and earns 18 to 20 thousand a month. So he now handles his family as well as his career. I also try to talk out with parents at times and try to convince them. I try to do whatever I can for these young lads who are really capable.
What are your views on use of steroids?
I strictly object steroids. I have seen this trend in today's population. They quickly jump onto medications and steroids. They want quick results. They will do mild work out and start worrying about results. Bodybuilding is a much disciplined profession. It is a perfect blend of workout, diet and supplements. Medications and steroids are not even a part of this. However, young boys jump to supplements and medications, ignore diet and workout completely. How will you achieve a physique with this lifestyle? They ask us to suggest medicine or give medicine. When we deny, they get it from outside. These things are widely available. They need to pay more attention to the basics and take up bodybuilding not just as a profession but as a way of life.
Have you come across any student who has suffered due to drug abuse?
Yes, sadly this has happened with one of my students. He was preparing for an event coming up in the next two weeks. I observed that he was losing weight, his muscles were shrinking. This made me suspicious so I asked one of my students to follow him after gym. My student saw him go to a medical and take some medication. Next day when he came to the gym, I asked him to show his bag and found that medicine by the name Lasix. On asking he said it is a medication to lose weight that his friend has suggested.
Now let me tell you that Lasix is a medication that is used to treat edema i.e. it throws water and fluids out of the body. What he thought was reducing weight was actually dehydrating his body from within. He finally reached a state where he had to be hospitalized. He was in the ICU for 4 to 5 days on electrolytes and saline. He could not even participate in the competition he did all this for. His career ended even before it could start properly.
I expelled him from my gym. From that day on, I put up all across my gym that I am not responsible for any medication that you take outside my knowledge.
How can your fans connect with you?
I am there on Facebook. They can reach out to me there. I have a dedicated Facebook Page for my gym as well.
What would you like to say to our team?
I am very pleased with the job that you are doing. It is motivating to see that there is someone who is investing in learning about our lives and achievements. It helps us to keep giving our best.
His journey proves that anything can be achieved in life with dedication and family love and support. Anil has been competing in this profession quite selflessly for the sake of his state and his nation. We wish him all the best for his upcoming events and hope that all his victories shine in Gold.