The premier bodybuilding and fitness event in India, Body Power Expo 2017, was bigger and grander than ever this year. The event started the new year, for all the fitness enthusiasts, with a bang. It was a proud moment for Indian Bodybuilding to be chosen as an official media partner for this the event. Indian Bodybuilding got up, close and personal with IFFB Pro Dennis James who had come to the Expo representing Team Menace. Check out what Dennis had to say about his trip to India, about celebrity trainer Rakesh Udiyar and a lot more.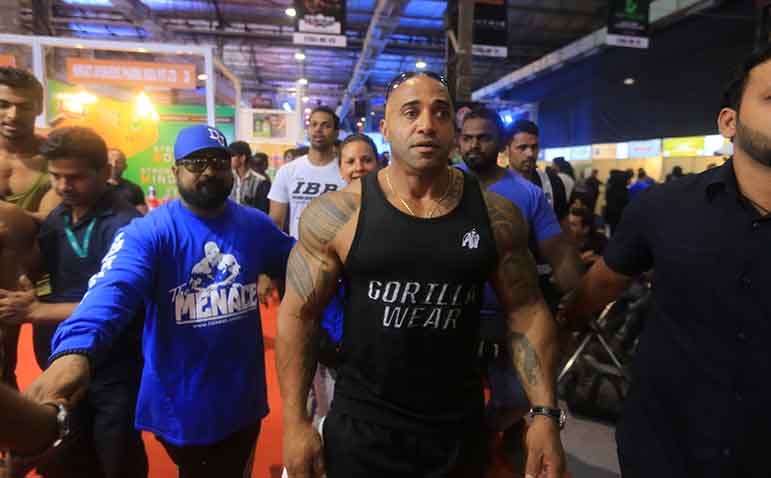 1)   How has your trip been so far?
My trip has been awesome. The hospitality has been unbelievable. The minute I arrived at the airport, till now, it is unbelievable. I can't wait to come back again. It has been impressive and I want to thank everyone who is involved, Indian Bodybuilding, Rakesh from Body Wizards and the Menace Gym. I want to thank everybody for bringing me here.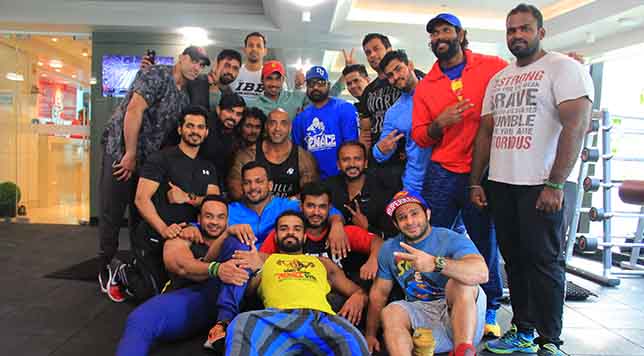 2)   Dennis, tell us more about your training which is so intense that people find it difficult to handle for the first time. What is special about it?
Well, I don't think there is anything special about my training. It just gets the best out of you. This is why I call myself the motivator. A good trainer is not someone who can tell you what to do. A good trainer is someone who can motivate you to do what is required to be done, to get there. So yeah, it is intense, it is painful but like the saying goes, No Pain No Gain.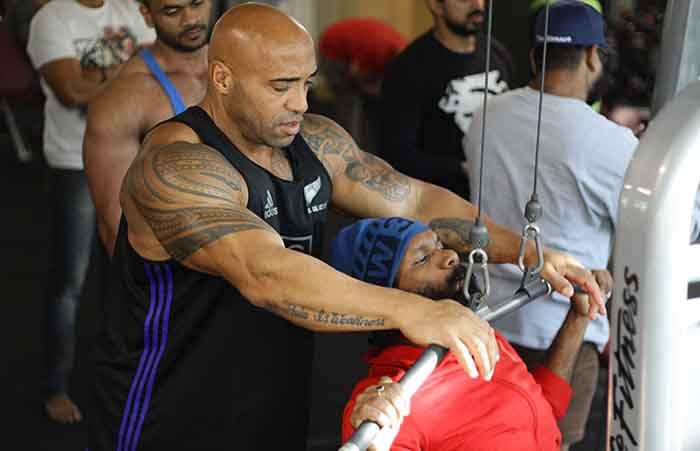 3)   Your trip has been hectic. You are moving and training people at different gyms. How are you taking care of your diet and workout?
I am thankful to Yusuf, Yustrength for preparing the meals for me. I can tell them exactly what I need and they get it ready for me and that is a big help. I do not have to worry; I get my meals in time, anytime and several times a day.  So there is no problem at all.
4)   Rakesh is a big trainer in India. He has been training big celebrities here. What is so special about him?
Rakesh was the one who came to me years ago. He came to United States to learn the way I approach trainings and diets. So he is actually my best student. He is in India and he represents Menace throughout India and he is doing a great job. People can contact us or they can contact Rakesh Udiyar on Instagram or on Facebook or they can directly contact me at bigdennisjames@gmail.com.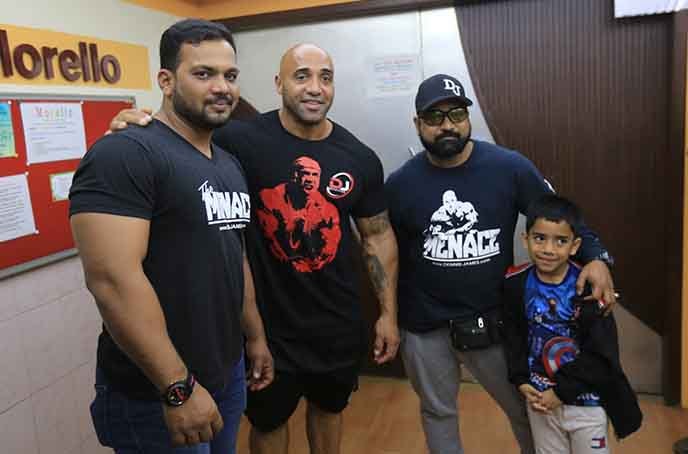 5)   You met Aamir Khan this time. So what did you speak with him about?
Well, we talked about his transformation. I have known Aamir since quite some time now. I was involved in his diet when he was undergoing his last transformation. We just got together and talked about the good things and fun things in life.
6)   What Would you like to say about Indian Bodybuilding. IBB?
Indian Bodybuilding is the website to get all the information. Everything you need to know about The Menace or about anything that happens in India related to fitness, bodybuilding or weight lifting, you can go to Indian Bodybuilding. Indianbodybuilding.co.in, Don't Miss It!
7)   What's your final message for all your fans out there?
My final message is that I love India. Thank you guys for having me and thank you for the hospitality. For all the aspiring bodybuilders and for anyone who wants to get into fitness, do not let anyone ever tell you that it is not possible. Anything is Possible.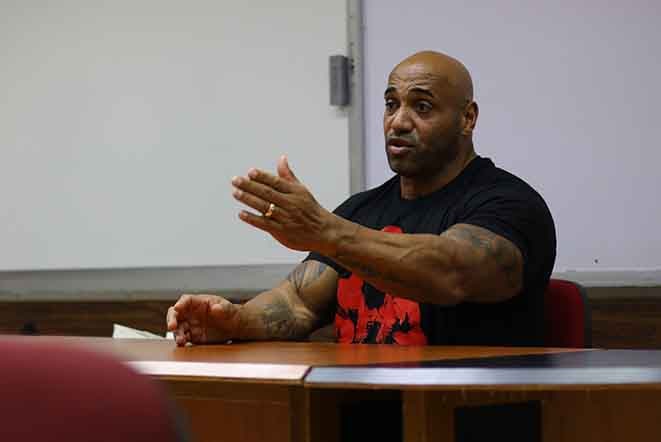 Well, this brief conversation with Dennis was an enlightening as well as heart warming one. It was a moment of pride to see him in love with India. We hope that he will be back soon to once again impart training and knowledge to all his fans out there.