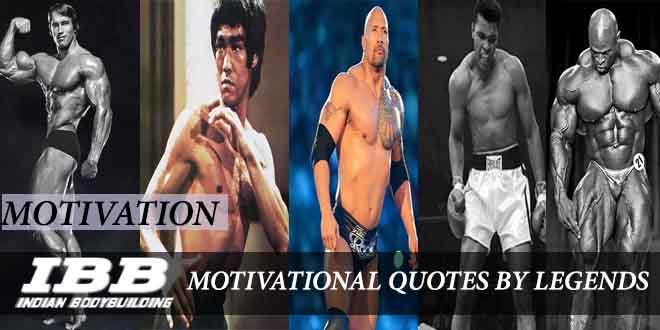 No matter where in the world you go, every successful individual has an inspiring figure that has fueled his journey of achievements. We always need a source of inspiration, a reason or motive to be able to achieve something in life. The world is full of such inspiring personalities who have touched the heights of success and glory with their sheer talent and will. Their journeys, their battles have become a lesson for us. We seek courage from their battles and guidance from their words. It is in their victories that we see our future. These real life heroes have transformed numerous life with their undying spirit and a never give up attitude. Today we will share with you the inspiring words of some of the most gifted personalities in the world who have carved their destiny with their own hands. They taught us not just in words but in action that if you are determined then nothing can keep you from being successful.
Arnold Schwarzenegger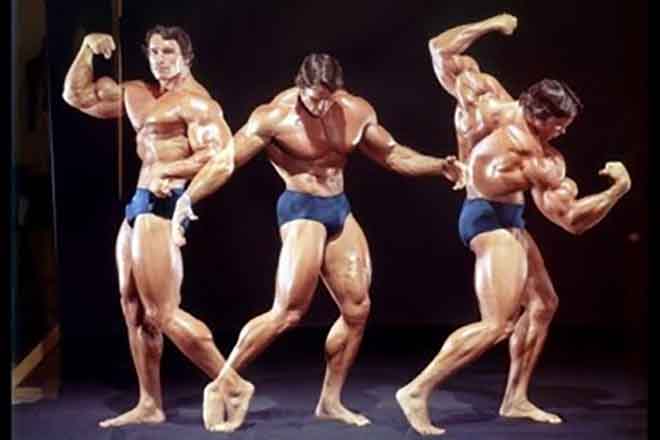 Who does not know him? Arnold Schwarzenegger is the man who transformed the sport of bodybuilding singlehandedly. He became Mr. Universe at the tender age of 20. He also bagged the title of Mr. Olympia seven times. Arnold is considered as one of the biggest athletes to have stepped into the world of bodybuilding. He is not just a name; he is the face of bodybuilding. How many personalities have a prestigious bodybuilding event held in their honor? Every year Arnold Classic, a coveted bodybuilding event, is held that brings together leading athletes from across the world on a stage where he stood once creating history.
Although his entire life is worth admiration, here are some of his famous quotes that could stir up the fire in you: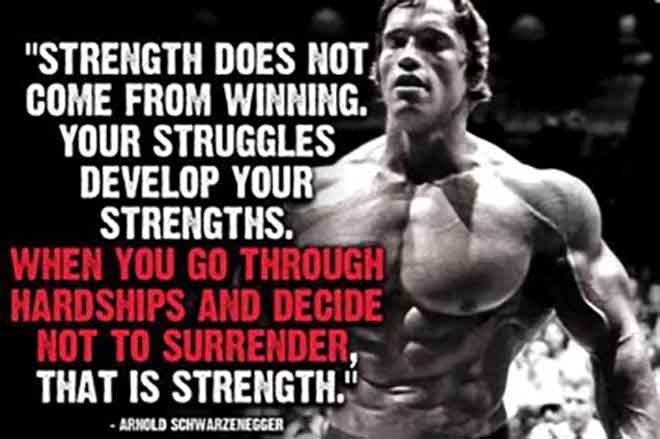 Strength does not come from winning. Your struggles develop your strengths. When you go through hardships and decide not to surrender, that is strength.
[/su_quote
The worst thing I can be is the same as everybody else. I hate that.
Arnold Schwarzenegger
Bodybuilding is much like any other sport. To be successful, you must dedicate yourself 100% to your training, diet and mental approach.
Arnold Schwarzenegger
Bruce Lee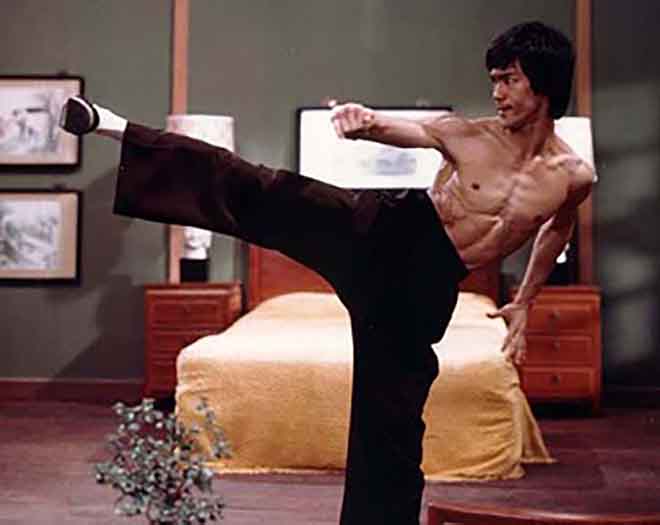 The man who was thought to be invincible and who lived up to that mark as well. Bruce became the face of martial arts all across the globe. He was the man with lightning fast moves, cat like swift and flexible body and a flawless lean physique. Such was his proficiency that nanchakus were banned by the Government after Bruce Lee depicted their destructive force in one of his movies. Sadly, he left the world at a very young age; however his journey, his talent, his movies, and his wise words have continued to inspire us and will continue to do so even in the future.
Bruce Lee once said the he will become the most popular Chinese Actor in the world and he did just that. Some of his most powerful quotes are: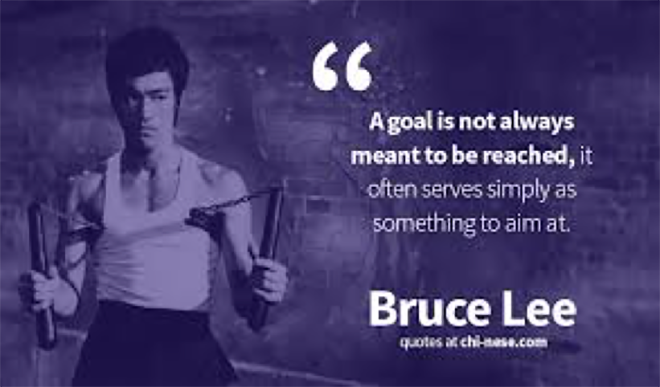 If you always put limits on everything you do, physical or anything else, it will spread into your work and into your life. There are no limits. There are only plateaus; and you must not stay there, you must go beyond them.
Bruce Lee
The possession of anything begins in the mind.
Bruce Lee
A goal is not always meant to be reached; it often serves simply as something to aim at.
Bruce Lee
Dwayne Johnson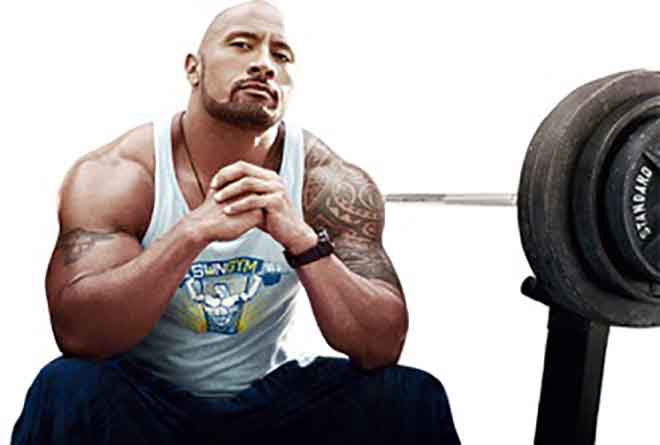 If you smell…what the Rock is cooking? Is there anyone who is not familiar with this phrase? Dwayne aka The Rock took the world by storm with his power packed wrestling prowess as a WWF superstar. His impeccable physique, sense of humor, a witty mind and his humility made him the people's choice in no time. The Rock is considered as the biggest superstar in the history of WWF/WWE. His transition from wrestling to Hollywood turned out to be a huge success as well and added to his abundant fan following. His autobiography "The Rock says" topped the New York Times Best Seller's List. This year, Time included Dwayne Johnson in its list of 100 most influential people in the world 2016.
The most applaudable trait about this superstar is the fact that he remains humble and approachable in spite of his lavish stardom. Here are some of his most popular quotes:

If something stands between you and your success MOVE IT!
The Rock
Wake up determined. Go to bed satisfied
The Rock
There is no substitute for hard work. Always be humble and hungry.
The Rock
Mohammad Ali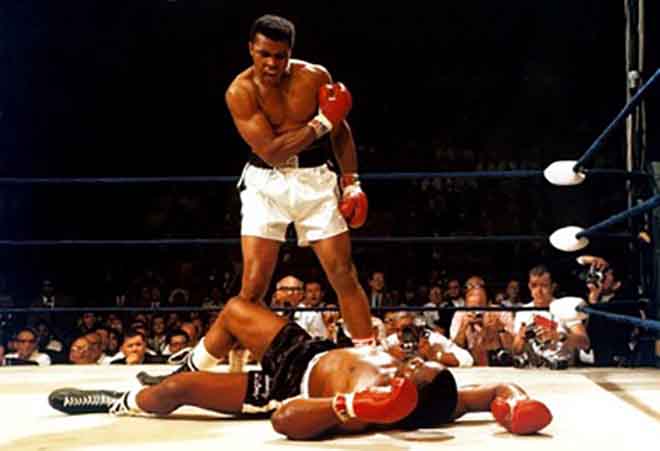 It won't be wrong to say that he was one of the best boxers ever to have stepped into the ring. Mohammad Ali won his first Olympic Gold Medal at the age of 18 years only. Ali is the only boxer to bag the title 'The Ring magazine Fighter of the Year' for six times. He was been tagged as the greatest 20thcentury athlete. BBC awarded titled him as'Sports Personality of the Century'. Success did not come without a price for Ali. The boxing related brain injuries led to Parkinsonism (a disorder where a person loses control over his voluntary movements). Due to this, post retirement Ali made very little public appearance. He passed away recently on 03 June 2016.
Even though he refrained from public appearances and media coverage, Ali kept working silently as an activist towards social and religious causes.Some of his famous quotes are: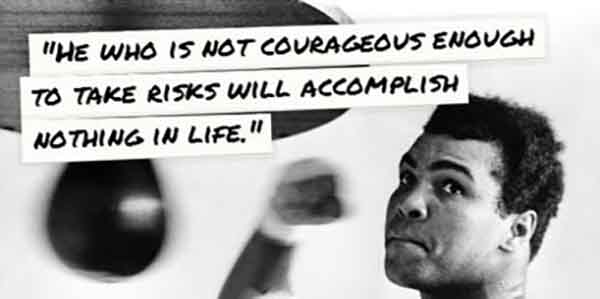 I hated every minute of training, but I said, 'Don't quit. Suffer now and live the rest of your life as a champion.
Mohammad Ali
He who is not courageous enough to take risks will accomplish nothing in life.
Mohammad Ali
Only a man who knows what it is like to be defeated can reach down to the bottom of his soul and come up with the extra ounce of power it takes to win when the match is even.
Mohammad Ali
Ronnie Coleman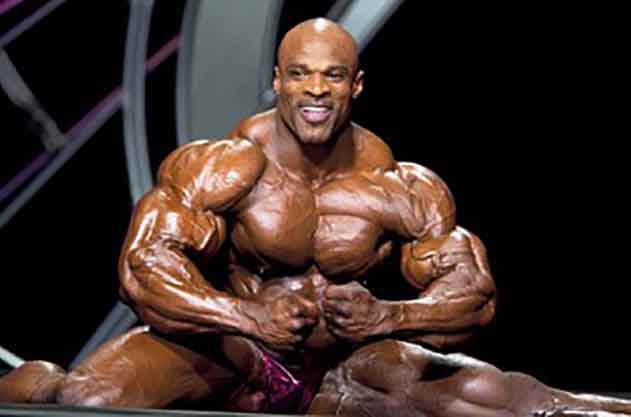 No bodybuilding enthusiast can deny from the fact that he is indeed one of the greatest professional bodybuilders of all time. Ronnie Coleman ruled during his era as an athlete. When athletes struggle to even step onto the stage of Mr. Olympia in their entire career, Ronnie bagged the title for eight consecutive years.  He also has to his name the record for winning maximum number of titles, at IFBB championships i.e. 26. He is an inspiration and an idol for hundreds of aspiring athletes.
Ronnie underwent a spinal cord surgery in 2011 and has made a complete recovery from it. Some of his famous quotes are: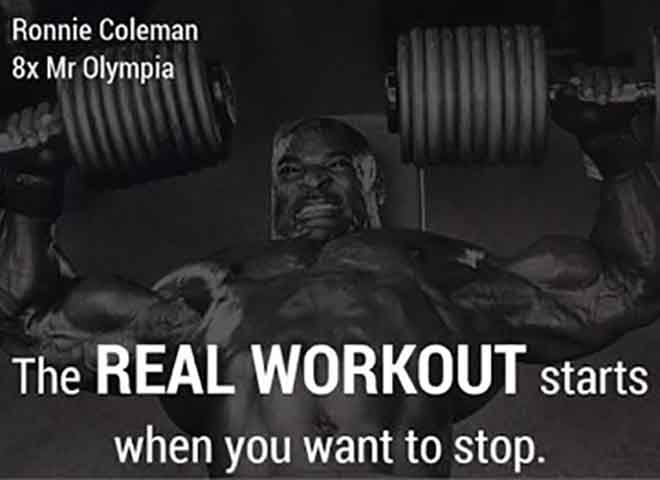 If you always do what you've always done…you'll always get what you always got
Ronnie Coleman
The real work out starts when you want to stop
Ronnie Coleman
The moment you give up, you let someone else win
Ronnie Coleman
We hope that these esteemed personalities will continue to guide the generations to come encouraging them to take up sports readily and give it all they got. It is when you don't give up and bounce back harder each time you fall that you become a true winner.
Photo Courtesy:
http://www.bodybuilding.com/ – Ronnie Coleman and Dwayne Johnson
http://www.boxinginsider.com/ – Mohammad Ali
http://dandjurdjevic.blogspot.in/ – Bruce Lee
www.youtube.com – Arnold Schwarzenegger