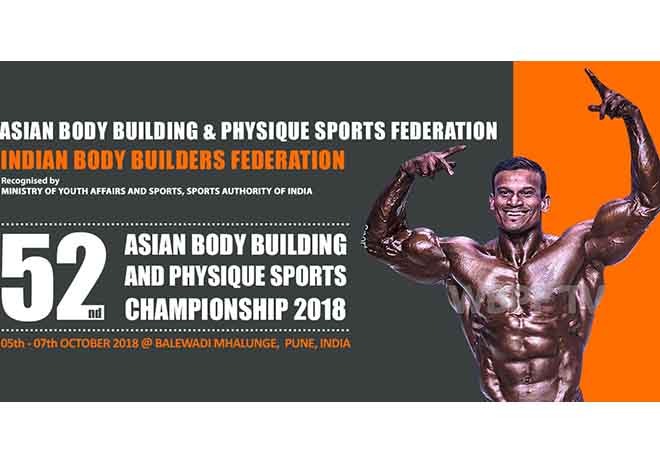 ABBF (Asian Bodybuilding and Physique Sports Federation) and IBBF (Indian Body Builder's Federation) under the parent federation WBPF (World Bodybuilding and Physique Sports Federation) have announced its 52nd Asian Bodybuilding and Physique Sports Championship 2018 to be held in the historic city of Pune, India.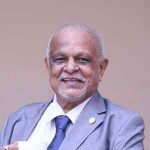 ABBF is affiliated to the Olympic Council of Asia (OCA) with Mr. Datuk Paul Chua as its president.  Whereas, IBBF is one of the largest bodybuilding associations in India being the Indian arm of WBPF.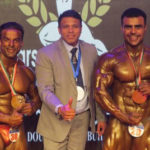 It is the first and only bodybuilding federation  recognized by Ministry of Youth Affairs and Sports, Sports Authority of India. Mr. Premchand Degra – Padma Shri and Arjun Award winner is the president of IBBF and Mr. Chetan M Pathare is the General secretary of IBBF.
IBBF committee under the leadership of General Secretary Mr. Chetan Pathare, has played a pivotal role in organizing Mr. Asia 2018. In recognition of Mr. Chetan Pathare's efforts and dedication, Mr. Sugree Supawarikul who is the  General Secretary at ABBF and Joint Secretary WBPF said "I would fail in my duty if I do not single out Mr. Chetan Pathare for his zeal and vigour and for making his tremendous dedication to the promotion of our sport in the Republic of India."
Jerai Fitness – India's largest manufacturer of gym equipments shall prominently sponsor and will be seen as a vital partner to the event. Jerai Fitness shall host competitions for the event from 5th to 7th of October, 2018.
This mega event shall see participation from 30 Asian countries including India and is expected to be the biggest bodybuilding event in Asia with about 400 participants and 200 officials.
The event is scheduled to be conducted from 2nd to 8th of October at Badminton Hall, Shiv Chhatrapati Sports Complex, Mahalunge, Balewadi, Pune, India.

This 7 day event starting from 2nd October shall see a participation from the executive committee members and officials of ABBF. Stay arrangements for all the participants shall be made at Hotel Orchid, Pune, Convention Centre Lobby. The first day of the event shall comprise of a welcome dinner for all the ABBF committee members, officials and athletes. The opening ceremony and commencement of pre-judging and finals is scheduled to be on 5th of October. The closing ceremony and final prize distribution will be on 7th October i.e. Sunday. Departure for all the participants, committee members and officials is scheduled on 8th of October.
We look forward to our competing athletes and IBBF to make India proud in the upcoming grand event Mr Asia 2018 in the 52nd Asian Bodybuilding and Physique Sports Championship 2018.
Bodybuilding and physique sports competitions inspire the youth to go beyond their limitations to achieve a healthy mind and body as precisely put by Mr. Sugree Supawarikul "Bodybuilding and Physique Sports are not body destruction sports but it helps to build a healthy strong mind in a healthy body".
For more information on Asian Bodybuilding and Physique Sports Championship, Mr Asia 2018, event details, schedule and registration visit http://www.mrasia2018.in/
To know more about IBBF events and related information visit http://ibbf.in/
Read more about bodybuilding associations and competitions in India https://www.indianbodybuilding.co.in/bodybuilding-associations-competitions-india/
3Oct
- 7
2018
Mr Asia 2018 – WBPF 52nd Asian Bodybuilding and Sports Physique Championship
Event Summary
ABBF (Asian Bodybuilding and Physique Sports Federation) and IBBF (Indian Body Builder's Federation) under the parent federation WBPF (World Bodybuilding and Physique Sports Federation) have announced its 52nd Asian Bodybuilding and Physique Sports Championship 2018 to be held in the historic city of Pune, India. ABBF is affiliated to the Olympic Council of Asia …