Do you know Who we call Endomorphs?Here is a visual for you.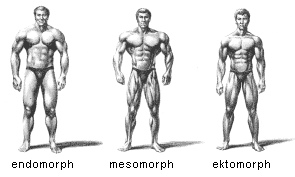 Now can you name any bodybuilder of these categories.If the answer is No.then here is an other visual to classify.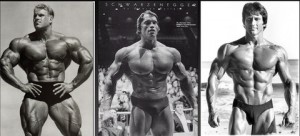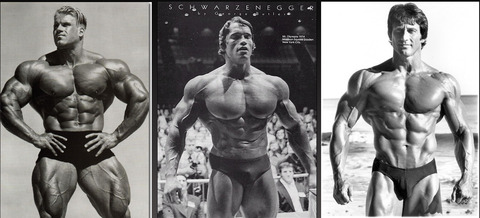 I think they all are very well known to any bodybuilder of India.In this photo here you can easily understand the classification.Endomorph,Mesomorph and Ectomorph respectively.In this photo it is clear that 4X Mr. Olympia Jay Cutler belongs to Endomorph type.One more photo is here to show you his bulking stage and competition figure difference.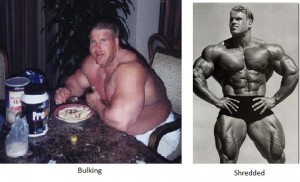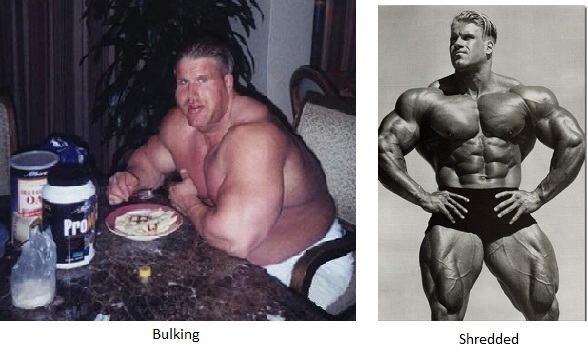 Actually the Endomorphs grow muscle quickly,but unfortunately slap on a lot of body fat and water to go along with it.Here I am sharing a perfect nutrition and training plan for the Endomorphs.
Split Your Training Routine
MONDAY
A.M  Back Thickness,Deadlifts,Rows etc
P.M  Back width,Chinups,Pulldowns etc.
TUESDAY
A.M Chest
P.M Triceps
WEDNESDAY
A.M Delts/Traps
P.M Biceps
THURSDAY
No weight training, 30 Minutes cardio Only
FRIDAY
A.M Quads
P.M Hamstrings/Calves
SATURDAY
Any weak muscle of your choice
SUNDAY
No weight training,30 Minutes cardio only
NUTRITION PLAN
7:00 A.M Pre Workout Meal 1 40 gm fast digesting protein (egg white+whey isolate),50 gm slow and fast digesting carbohydrates (1/2 cup oat meal+2 breads)
8:30 A.M Intra Workout 30 gm essential amino acids,30 gm highly branched dextrins
9:30 A.M Post Workout Meal 2 40 gm fast digesting protein (egg white+whey isolate),50 gm slow and fast digesting carbs (1/2 cup oatmeal+2 breads)
11:30 A.M Meal 3 100 gm protein from chicken breast,1 tbsp coconut oil,2 cup spinach
2:00 P.M Meal 4 100 gm protein from chicken breast, 1 tbsp coconut oil,2 cup spinach
4:00 P.M Pre Workout Meal 5 40 gm fast digesting protein (egg white+whey isolate),50 gm slow and fast digesting carb (potato +Rice or 2 Breads)
5:30 P.M Intra Workout  30 gm essential amino acids,30 gm highly branched dextrins
7:00 Post Workout Meal 6 40 gm fast digesting protein (egg white+whey isolate),50 gm slow and fast digesting carbs (potato+ Rice or 2 Breads)
9:30 P.M Meal 7 100 gm protein from egg white and chicken breast,50 gm slow digesting carbs
10:30 Before Bed 1 scoop casein protein