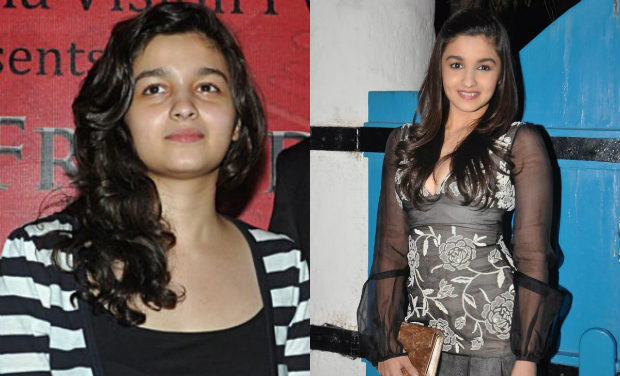 Alia made her debut with SOTY at the age of 19 years. In order to take the lead in this flick, she had to  overcome a very big hurdle and that was her oversized and over weighed physique. Alia had been a gainer throughout her teenage years and was an overly chubby girl until her debut. She weighed around 67 kilograms at the age of 17 – 18 years. She was given the offer for the movie on one condition that she would need to lose weight as early as possible. She took the challenge head-on and lost 16 kg. in just 3 months. The end result, as we all know, was a stunning beauty with looks to die for.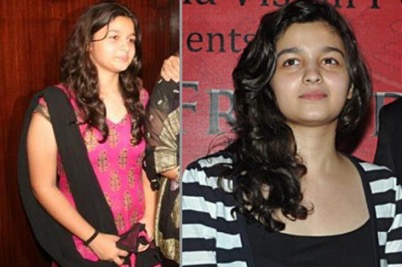 Alia Bhatt did Alia Bhatt did not do something special to achieve this fit. She followed the concept of a highly monitored diet and a dedicated  work out plan to shed those kilos.
Alia Bhatt Weight Loss Diet: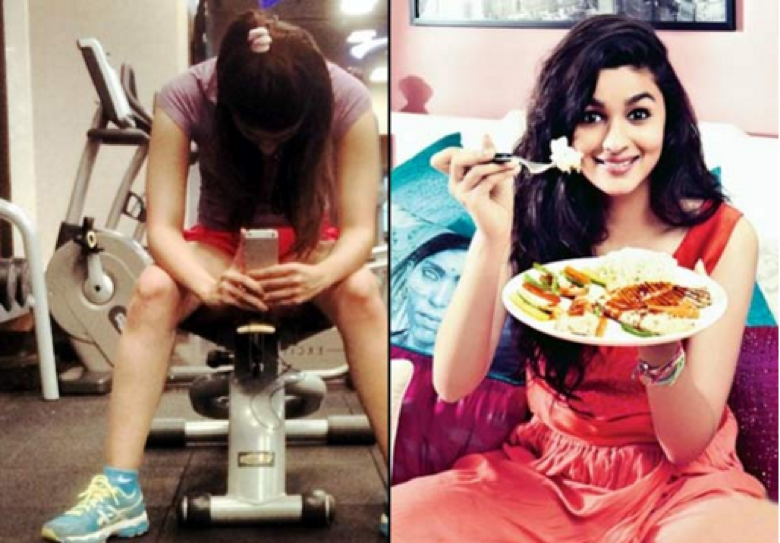 Alia Bhatt has always been a sweet tooth. She loved having sweets and every possible kind of sugar. She was also very fond of spicy and oily stuff. She went on a low carb, low fat diet and refrained from all her food cravings.
: Alia had a very energy filled breakfast. She restricted her menu to a bowl of poha or a sandwich (either veg or egg white sandwich). As morning beverage she used to have a cup of sugar free tea or coffee. Breakfast
Mid Morning Snack: Her snack consisted of nutritious vegetable juice along with one whole fruit.
Lunch: For lunch, she relied on simple home made food that consisted of a bowl of dal, one chapatti, some vegetables (cooked in very little or no oil).
Evening Snack: It consisted of 1 single idli with low oil sambar. For beverage, she had a cup of sugar free tea or coffee.
Dinner: The dinner included a simple balanced meal consisting of plain rice, 1 chapatti, some vegetables and a moderate piece of chicken breast. This gave her enough nutrition while curbing on the fat.
Alia ensured that she never had anything 2 hours prior to going to sleep. This ensures that your food is completely digested and your digestive system gets enough rest to work efficiently on the day ahead.
She ensured that she has ample of water throughout the day. Keeping her body well hydrated was one of the priorities.
She stayed away from junkies and oily food. In those 3 months, she barely enjoyed any cheat days.
This diet plan was supported by a well laid down work out plan.
Alia Bhatt Workout Plan: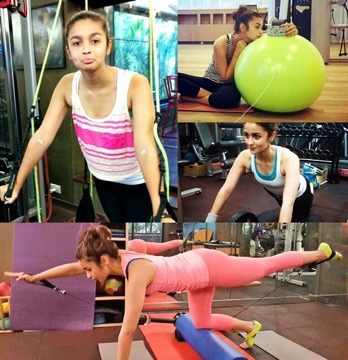 Alia Bhatt hit the gym thrice a week having a rest day after every workout day i.e. every alternate day. This way she could focus on rigorous workout while providing a good recovering period to her body. Her workout consisted majorly of fat burning and muscle toning routines that included cardio, dumbbell raises, push ups, push downs, lat pull down, crunches, lunges, squats, back extensions etc. The routine majorly had 3 sets of 15 to 20 repetitions of each routine. In addition to gyming, she also included yoga into her regimen.
Day 1: Focus is on Upper Body along with Cardio
Routine
Sets
Repetitions
A 5 minute Warm up on Tread Mill
Cardio
A10-minute run on tread mill
Push ups
3 sets
10 to 12 repetitions
Dumbbell Raises
3 sets
20 to 24 repetitions
Lat Pull Down
3 sets
15 repetitions
Biceps Curls
3 sets
12 to 15 repetitions
Triceps Push-Down
3 sets
12 to 15 repetitions
Day 2: No Workout
Day 3: Focus on Abs along with Cardio
Routine
Sets
Repetitions
A 5 minute Warm up on Tread Mill
Crunches
3 sets
15 to 20 repetitions
 Hyper-extension
3 sets
15 repetitions
Bicycle Crunches
3 sets
20 to 25 repetitions
Reverse Crunches
3 sets
15 repetitions
Day 4: No Workout
Day 5: Focus on Legs along with Cardio
Routine
Sets
Repetitions
A 5 minute Warm up on Tread Mill
Squats
3 sets
20 to 25 repetitions
 Forward Lunges
3 sets
20 to 25 repetitions
Reverse Lunges
3 sets
20 to 25 repetitions
Dumbbell Lunges
3 sets
15 repetitions
Cardio
A10-minute run on tread mill
The success of the work out and diet plan largely goes to Alia Bhatt's dedication. She did not give in to her temptations and overcame the hardships in a very beautiful way. She did not stop at weight loss and continued to work on her body. Today, she endorses a fine bikini body and no one can even imagine that this slim sizzling diva was an overweight teenager.

You to can do it if you have the will. With this plan, you too can shed those unnecessary kilos from your body and get that perfectly toned body in a matter of time.

Alia Bhatt rules over almost all the young hearts in the nation today. The dazzling beauty is not only adored by boys but is also admired by the girls. This teenage diva sizzled the silver screen with her red hot appearance in the movie Student of the Year (SOTY). With every movie, Alia Bhatt has turned hotter and hotter. She has an impeccably flawless skin, heart tickling dimples and a perfect physique. It might interest you to know that this slim and sexy actress was once loaded with extra kilos of fat and muscle. Shocked right! Well, it was no fairy godmother who transformed Alia into a piping hot beauty overnight. It is all thanks to her diet and workout plan that Alia looked the way she did in her debut release. We will share with you here, the complete Alia Bhatt workout and diet plan so that you to can get that fit and fine body.