1)   Ultimate Guide to Good Posture at Work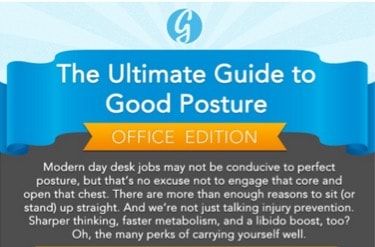 A good posture is the basis of good health however; we tend to neglect this crucial aspect. Every day we sit in front of our computers for long hours in the office in unhealthy postures that affect our core strength, bone health, joint movements, blood circulation etc. We have forgotten something as basic as sitting with an upright back. Since, a major part of your day is spent at the office, it is important that you look after your posture so that you do not deteriorate your health in the long run. This infographic will tell you all that you need to know about good postures at work. To view the complete infographic click here.
2)   The Complete Guide to Workout Nutrition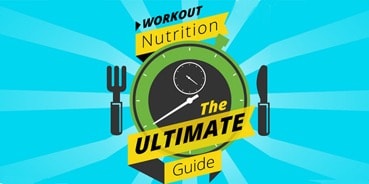 People always think that working out is enough to have a great physique. This is far from being true. No matter how hard you work out, no matter how active you are physically, you will never be able to get the desired results if you do not look after your nutrition. A good workout routine needs to be supported by a good diet plan. Work out increases your body's nutritive requirements. If you ignore this and simply subject your body to exhaustive regimens then it can do more harm than good. This infograph will help you understanding workout nutrition and will help you in attaining your goals effectively. To view the complete infographic click here.
3)   Your Guide to Food Safety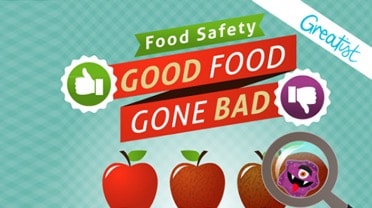 In today's world, where everything is questionable, how sure are you about your food? Can you say for sure that the food that you are buying is safe and pure? It is difficult to ascertain that the food or fruit that you are purchasing is not carrying an infectious bacterium? Food is supposed to bring you health and not an illness.  That is why it is very important to be careful while picking up eatables. You cannot ascertain everything however, if you watch out for a few signs you can decrease your chances of falling ill due to bad food significantly. This infographic tells you about bad food hazards and how you can avoid it. These simple tips are life savers for sure. To view the complete infographic click here.
4)   Complete Guide to Tracking Your Health & Fitness Online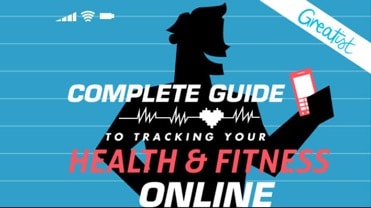 We work so hard towards our health. However, it is so difficult to keep everything under control. Wouldn't it be great if there could be an app for health? Well, to be honest, there are many apps out there that help you in tracking your health. Right from your daily calorie intake to planning your routine, apps sure have a lot of benefits. This infographic tells you about how an app can simplify your health journey and also tells you about the most reliable apps available out there for you to try. To view the complete infographic click here.
5)   The Complete Guide to Calories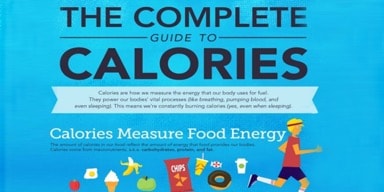 The word calorie is used so commonly by us and by the people around us. However, how many of us actually understand calories. How many calories are you supposed to take in a day? How do you calculate your calories and plan your calorie intake? All this is explained in a very crisp manner in this valuable infographic. If you can monitor your calorie intake, you will never fall prey to obesity and to hundreds of disorders arising from it. To view the complete infographic click here.
6)   The 10 Best Yoga Poses for Travelers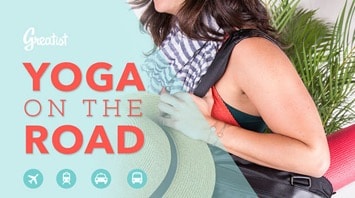 Yoga is one of the most popular forms of fitness routines in the world. Yoga has proven its efficacy since the ancient times and it still continues to do so. This particular infographic is for those who are always on the run and often do not get a dedicated time for doing Yoga. You can perform these simple asanas no matter where you are or what you are doing. You do not need a gym, any special equipment or special mentoring etc. Simply perform the poses mentioned in this valuable infographic and stay healthy no matter where your travel plans take you to. To view the complete infographic click here.
7)   How to Choose the Healthiest Salad Greens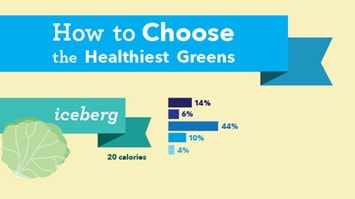 We all know that having green vegetables is a must for a great health. Salads or green vegetables help in detoxifying your body and cleaning your gut of the unwanted elements. In addition, vegetables are rich in water content as well as minerals and vitamins. However, which vegetables should you include in your salad? It is thus, important to know what the vegetable kingdom has to offer. This infographic will help you in knowing your veggies better. So choose the best of the greens and enjoy the healthiest salads. To view the complete infographic click here.
8)   The Complete Guide to Interval Training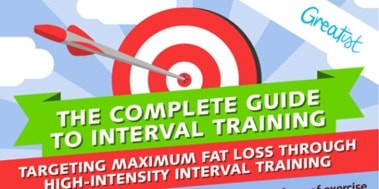 There are hundreds of us who are struggling to lose fat. We want to cut down on the extra weight and achieve a slim and trim physique. This infographic explains beautifully the best regimen for achieving maximum fat loss – High Intensity Interval Training (HIIT). This routine is a combination of two routines – High Intensity training that forces the body to have maximum muscular work. The second part is the Interval Training which subjects the body to low and high modes of intensity training. Follow the instructions given in this infographic to have the ideal weight and body. To view the complete infographic click here.
9)   The Ultimate Guide to Eating Paleo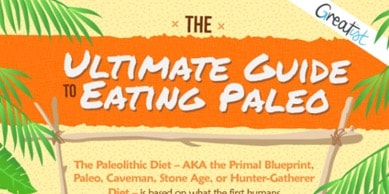 Paleo diet is a very unique concept. It basically refers to a diet plain wherein a person eats like the primitive humans i.e. having fruits, vegetables, meat and abstaining from dairy products and other processed foods. The Paleo diet also excludes cereal and cereal products. People have opted for a Paleo diet to recover from the ill effects of the modern day diets that cause several serious disorders like heart diseases, respiratory problems, hyper and hypo tension and diabetes. This infographic is a great guidance for anyone who wishes to know about a Paleo Diet Plan, its effects and side effects, the basic diet chart and its do's and don'ts.  Go through this beautifully represented infographic and give this wonderful concept a try. To view the complete infographic click here.
10)   Everything You Need to Know About Sleep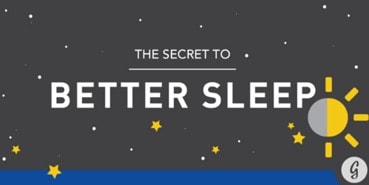 A good sleep is one of the basic requirements of a healthy body. It is important to let your body and brain rest to keep them functioning optimally.  However, due to our unhealthy practices, most of us are unable to get sufficient sleep. We start relying on medications that in turn destroy our body's ability to sleep naturally. This infographic has all that you need to know about sleep.  With this reliable information, you may find it easier to sleep the next time. To view the complete infographic click here.

We hope that with this easy to follow infographics you will be able to know more about health and nutrition. Simply knowing is not enough. We hope that you will apply this knowledge and make your day today living better. For more such infographic representation of health, nutrition and habits, check out Greatist.

Health and fitness is a never ending topic. Every health discipline, every health science, every form of work out, has its own unique way of approaching health. Learning and implementing such a vast data base is almost impossible however, there are a few ways through which you can get hold of this reliable information on health in an easy manner. One such way is following infographics. An infographic representation does a great job at bringing the core facts to you in a very visually appealing and crisp manner. With its sleek design and precise content, you are more likely to retain the information grabbed through an infographic. Today, we will share with you Top 10 health fitness and bodybuilding infographics compiled by Greatist.com that will help you in enriching your knowledge in a super effective and interesting way.