Look at the picture posted by Tiger Shroff on his Instagram recently flaunting his chiseled 6 pack abs as he is done for the day with his workout! If you guessed it right, yes it is his MMA behind the lean muscles and ripped abs!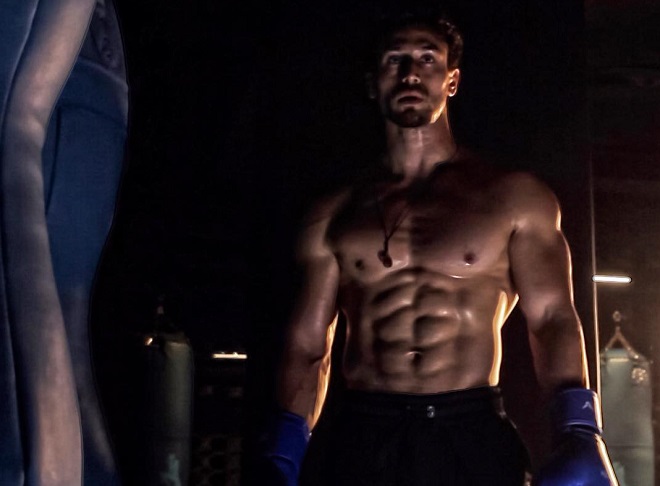 MMA (Mixed Martial Arts) has always been an integral part of the workout routine of Tiger Shroff. The actor's passion for MMA has also led him and sister Krishna Shroff open a MMA and Fitness centre in Bandra, Mumbai this year.
On days when he is not on shoot his fitness regime involves MMA and dance in the morning, while he does his weight training in the evening followed by cardio sessions on beach with his trainer. He spends about 5 hours everyday for his workout regime including MMA. His MMA skills also help him perform in action scenes for movies, so it is not only crucial for his fitness but also for his career, says Tiger. His workouts involve leaps, high kicks and splits. While his morning sessions run for 2-3 hours, the evening sessions are as long as 1-2 hours. (source: www.mid-day.com)
Watch Tiger Shroff practicing MMA (source: Tiger Shroff's Instagram)
Tiger Shroff practices gymnastics and MMA for his action performances in movies post his workout on beach while being accompanied by his trainer. He believes MMA is not only his passion but also a way to keeps himself fit and above all it is crucial for his success as an actor in action movies.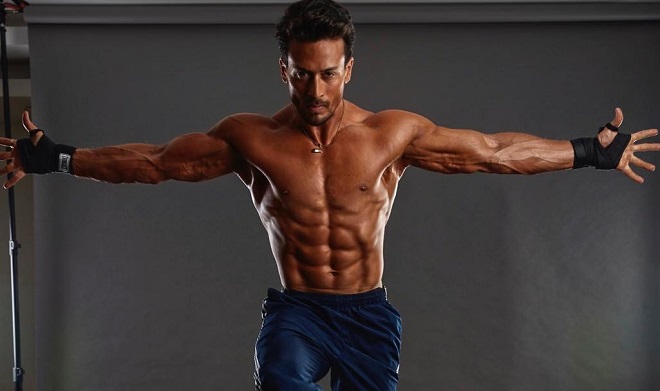 With such intense and varied training as a part of his fitness regime, no wonder Tiger's got ripped abs and a well sculpted body to flaunt!