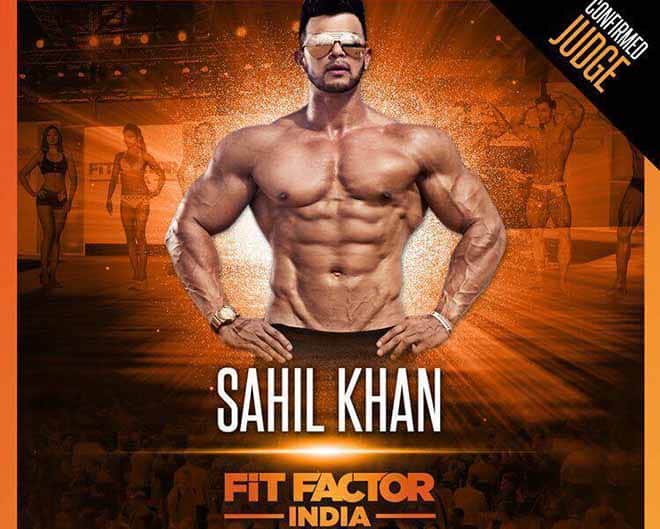 Bollywood actor turned fitness icon Sahil Khan who is well known for his 'Style' and 'Excuse Me' movies will be seen as a judge at India's biggest fitness model hunt Fit Factor. The auditions will be held across 12 cities in India for both male and female fitness model. Selected participants from each of these cities will present themselves at grand finale for Body Power India Expo 2017 to be held in Mumbai. Cities to be covered under the audition tour from 6th to 19th November are Mumbai, Bangalore, Pune, New Delhi, Kolkota, Indore, Nagpur, Lucknow, Ahmedabad, Chennai, Goa, Jaipur and Chandigarh.
Sahil Khan being the judge for this event makes it even more exciting as all youths look up to him as an icon. All participants would be eager to receive feedback and advice from Sahil during the audition as part of the selection process. It indeed would be a great feeling to be judged by a person whom you look upto for inspiration.
Sahil Khan, who is also the brand ambassador for Big Muscle Nutrition, will be involved along with his Big Muscle team in day long sessions consisting of seminars, expert advice, mentoring followed by Fit Factor auditions in each of these 12 cities.
In an interview with IBB, Sahil Khan talks about various major fitness initiatives that he has come up with, to help people meet their fitness goals at large.
This is the first time a celebrity will be stepping into Body Power Fit Factor as a judge, what makes you take up this role?
Frankly speaking I do not consider myself as a celebrity, I am a hardcore  bodybuilder at heart. And I live absolutely a  layman lifestyle. I also stand in queues and very well live like a common man. I started with the idea of beach gym with my Muscle 'N' Beach  gym being the very first of its kind and  I must say even when I am gone, the trend that I have set in India with beach gym will be here to stay for good.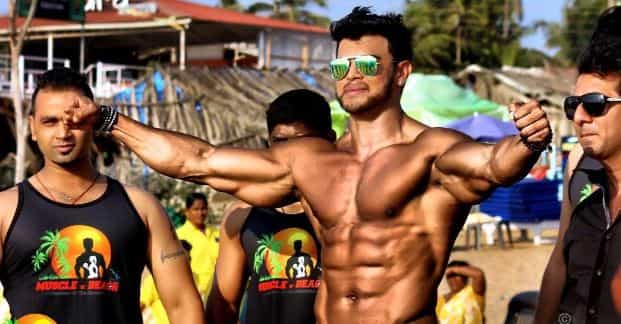 I have always wanted to share my knowledge and expertise with everyone who wants to develop not only a good physique but also their overall personality. I have hence launched an online training program on www.isahilkhan.com  which will target right from health to overall personality development.
You mentioned about your online training program, can you explain more about it?
I sincerely believe that only good health can bring you true results when it comes to building your body or shaping up your personality. There are so many bodybuilders who have bulked up when it comes to muscles and have those perfect 6 pack abs but they lack the much needed charm or appeal due to a less than perfect health and lack of personality.
People face problems like man boobs which impacts their overall personality and I have designed programs to address such specific problems in my training modules. People resort to artificial make-up when it comes to projecting a perfect personality, through my training programs I will teach them how to naturally enhance their hair, skin, face etc. by recommending them specific products. These are the products that I personally use for myself.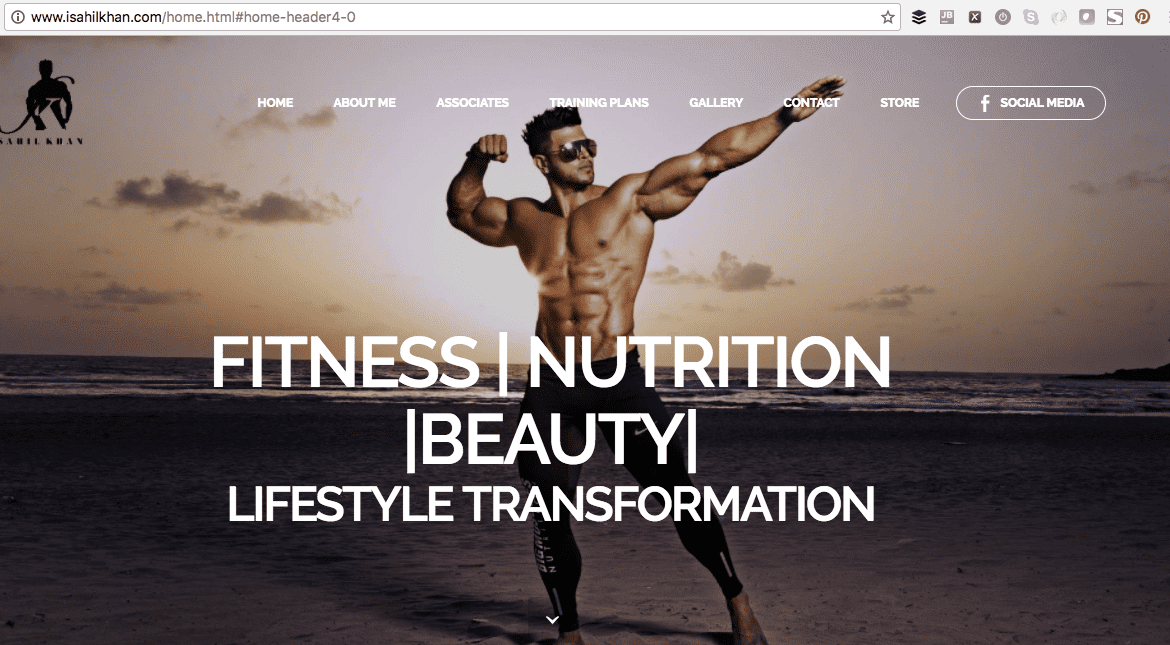 This online training program is available to all at a cost. Although I would like to, but I cannot keep it free of cost since I have a huge client base who pay me already a thousands of dollars for the same programs that involve my knowledge and years of expertise in the field. I meet a lot of people who say they cannot afford supplements or a proper diet although they are quite passionate about bodybuilding. My message to all such people is first be financial secure, your initial and prime responsibility is your family. Take care of the needs of your family first, there is a lot of time for building a great body yet.
Will you also be a judge at Body Power expo finals?
Yes, I will be also there at the grand finale and Body Power India Expo 2017.
As a judge, do you have any tips for the contestants of Fit Factor?
If you have worked hard on your body right from start, if you have made an early start, you shall definitely win. If you want to build your body within a short period of time just to be a winner, and expect some quick results, the outcome would be disappointing. Let me tell you, there are no shortcuts.
Will you also be available for your meet and greet fans and what is your message for them?
Yes, absolutely. My team will ensure that I connect with all my fans. There will a specific time dedicated to it where they can meet and have a word with me.
You can follow Sahil Khan on :
Instagram : @isahilkhan
Facebook : @isahilkhan