It is time for the all the bodybuilding enthusiasts to gear up themselves for one of the most exciting and power pact events of the year – Jerai Classic 2016. Jerai Classic is one of those rare events in the nation that brings all the leading athletes on one stage. Receiving participation from enthusiasts all across the nation, Jerai Classic has emerged as one of the most successful bodybuilding events in the recent times. Each time it has been bigger than before and this year too, Jerai Classic is all ready to set the stage on fire with great physiques and power.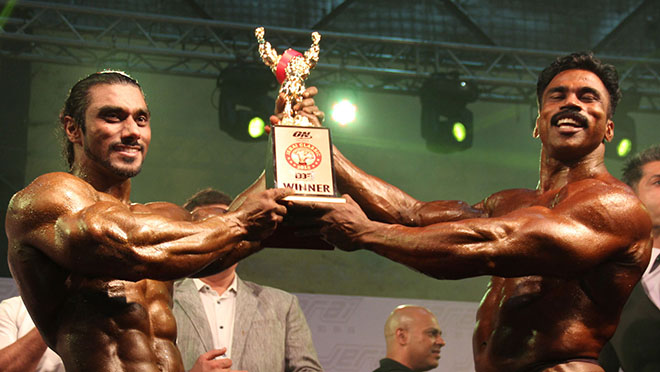 About Jerai Classic:
For those you have recently entered the bodybuilding fan club, let us give you a quick brief on Jerai and Jerai Classic. Jerai Fitness Pvt. Ltd. is the biggest manufacturer and supplier of fitness and weight resistance training equipment in India. It was established in the year 1994 with the aim of boosting Indian bodybuilding with world class series of equipment and facilities. Today, Jerai is home to 3000 gyms across the nation and is trusted and relied upon by 5 crore enthusiasts.
Since the past 15 years, Jerai has been trying to spread fitness awareness across the nation with the help of fitness centers, seminars, events and promotional campaigns. They have been sponsoring athletes from India competing at some of the biggest bodybuilding events like Mr. Universe, Mr. World, Mr. India championships etc. However, instead of using a platform, Jerai finally decided to create its own platform – Jerai Classic. It joined hands with the nation's biggest bodybuilding gathering – Body Power Expo to make Jerai Classic an exclusive event.
The first ever Jerai Classic was held in Jan 2015 with the Body Power Expo 2015 in Mumbai. The event became an instant hit due to its supreme level of competition and performance. At Jerai Classic 2016, the bar reached even higher as contenders from all across the nation came to bag the title and things will get even better this year. Jerai is presented by ESN (Evolution Sports Nutrition) that is India's biggest nutrition supplement brand.
Jerai classic gathered all the potential athletes from across the nation and brought them on one stage. The efficient team at Jerai travels all across the nation, each year, to pick up the talented ones without any bias. The journey to reach Jerai Classic is a tedious one for the contenders. All the aspiring candidates (men and women both) have to compete at the zonal levels which are conducted at selected cities across the nation. The winners from all the zonal competitions then move onto the finale to compete for the Jerai Classic title at Jerai Cage – Body power Expo.
Plan for ESN Jerai Classic 2016:
Zonal Competitions:
The zonal competition for Jerai Classic 2017 will be held in 6 cities across India – Delhi, Bangalore, Kolkata, Ahmedabad, Indore and Goa with each zone hosting three competitions.
Event
Height Category
Men's Physique Competition
Above 170 cm
Below 170 cm
Women's Physique Competition
Above 150 cm
Below 150 cm
Classic Physique Competition
Above 170 cm
Below 170 cm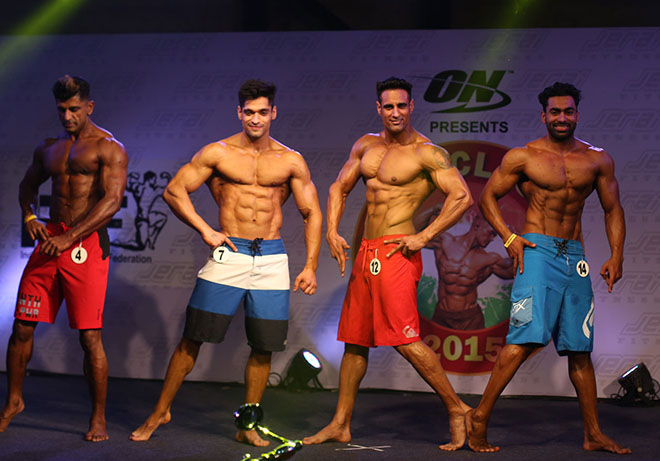 Participation details:
| | |
| --- | --- |
| Event | No. of participants |
| Men's Physique Competition | 100 in every zone |
| Women's Physique Competition | 25 in every zone |
| Classic Physique Competition | 100 in every zone |
| Total | 225 participants per zone |
Let us remind you, Jerai sees participation from the top most bodybuilders across the nation. Since zonal competition is like a qualifying round, even here the competition is quite fierce. Hence, each Jerai venue gives entry to 1000 visitors who can come, cheer for their favorite competitors and see them live in action.
Zonal Competitions Schedule:
| | | |
| --- | --- | --- |
| CITY | VENUE | DATE |
| Delhi | FICCI Auditorium, Tansen Marg | 27 August 2016 |
| Bangalore | Chowdiah Memorial Hall, G.D. Park Extension, Malleswaram | 17 September 2016 |
| Kolkata | Vidya Mandir, Moira Street, Elgin | 22 October 2016 |
| Ahmedabad | Thakore Bhaidesai Hall, Netaji Road, Ellis Bridge | 12 November 2016 |
| Indore | Ravindra Natya Grah, Tukoganj | 26 November 2016 |
| Goa | Kala Academy, Campal, Panjim | 10 December 2016 |
Event Schedule:
As we mentioned earlier, Jerai's goal is to make the Indian population fitness conscious. With this event, Jerai tries to reach out to more and more masses each year. Hence, the event, in addition to the competitions, also sees a number of seminars being taken by the renowned athletes, nutrition experts etc. The following is the event schedule at each venue:
Seminars are schedules in the morning followed by the main events as follows:
Time
Seminar
Time
Main Events
09 : 00 AM
Visitor & Athlete Registration
01 : 00 PM
Classic Physique Competition

(Line Up At 12:30 PM)

10 : 00 AM
Seminar By Jerai / ESN Athletes
02 : 00 PM
Prize Distribution Classic Physique
10 : 30 AM
Seminar By Fitness Academy
03 : 00 PM
Men's Physique Competition

(Line Up At 02: 30 PM)

11 : 00 AM
Seminar For Gym Business & Pro Shop
04 : 00 PM
Prize Distribution Men's Physique
11 : 30 AM
Guest Pose By ESN & Jerai Athletes
05 : 00 PM
Women's Physique Competition (Line Up At 04: 30 PM)
12 : 00 PM
Seminar By ESN
06 : 00 PM
Prize Distribution Women's Physique
Awards:
Top 5 winners from every competition, from every zone, are awarded as follows:
Trophies to Top 3 Winners
Protein Supplements
Jerai T-Shirts
ESN T-Shirts
Regional Gym Brand T-Shirts
Jerai / ESN Gym Bags
Shakers
Jerai Fitness Bands
Free Pass for Body Power Expo 2017
Free Gym Membership Vouchers (Regional)
Cash Prizes (Optional).
Finale – Jerai Classic 2017
All the top 5 winners from every competition, from every zone, qualify for the final competition that will be held at the Jerai Cage Body Power Expo 2017 in Mumbai between 6 January 2016 and 8 January 2017 at the Bombay Exhibition Centre.
Event Registration:
Competitors:
Registrations for the event are open now. The aspiring candidates can register for their preferred competition online, through Jerai's official website. The total number of participants has an upper limit so it is better if the registration process is completed well in advance.
Registration fees for all the event in every zone is Rs 2000 only that the candidate needs to pay at the time of registration itself. Before filling up the form, the candidates need to be ready with their weight and height. Be accurate with the stats especially height as that decides the competition category. In addition, you would also need to upload an image while registering hence, keep you best image ready as you can upload only one.
Click here to register as a participant.
Visitors:
Those who wish to witness the power and strength of some of the best athletes in India live at the event can book their seats from the website itself. For visitors, the entry fee is Rs 550 only. Only 1000 seats are available so it is better if the seats are booked well in advance. On registration you will get an e-ticket that you need to carry to the venue on the day of the event.
Click here to register as a visitor.
If you wish to partner up with Jerai or sponsor the event then simply contact the Jerai team and they will whole heartedly welcome you to the Jerai Family.
Jerai is a treat to every bodybuilding fan and a pleasing challenge for every athlete. Last year's event was a mega success that was graced by Salman Khan as the guest of Honor who felicitated the winners and also motivated them with his words at Body Expo 2016. We are expecting that this year, Jerai Classic and Jerai Cage will break their own records and present an event that is like none other.