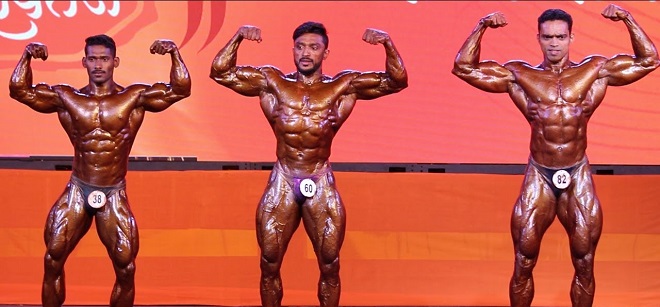 The most awaited bodybuilding and fitness event for Mumbaikars, Mumbai Shree 2019 is all set to be held on 16th and 17th Feb this year. This prestigious 2 days event is not just a fitness or bodybuilding competition but will also be a full fledged fitness festival this year. The event is being organised by Arogya Prathisthan under Mumbai Suburban Bodybuilding and Fitness Association and Greater Bombay Bodybuilders Association. Mumbai Shree will be presented this year by Spartan Nutrition. Spartan Nutrition is a well known brand of nutrition supplements manufacturing supplements in various forms like powder, read to drink products, bars, tablets that help you meet your fitness and bodybuilding goals.
The event will see participants from fitness and bodybuilding industry like entrepreneurs, fitness trainers, supplement brands, gym equipments, health brands all together under one roof. Arogya Pratishthan has planned to make the event into a fitness festival that helps the market players in the fitness industry come together and thus make the fitness industry in Mumbai reach newer heights and upscale globally. The country has seen a rapid increase in fitness industry and health enthusiasts in the last few years, Mumbai being the hub of fitness, this event will encourage several new entrants to join the industry as individual players and entrepreneurs leading to a boom in the fitness culture of the city.
Earlier Mumbai Shree used to be a 1 day event, however due to the growing popularity of the event, the show will now be hosted for 2 days on 16th and 17th Feb 2019. The event will give out the winners a total prize money worth INR 8 Lakhs as informed by the event organizer Mr. Prabhakar Kadam. The event will be conducted at a prime location in mumbai i.e. Central Railway Ground Lower Parel. Winners of the event will be classified into 2 categories, winners in each of these categories shall be eligible to participate in the upcoming event 'Mahrashtra Shree' this year.
Watch Deepak Tambitkar speak about Mumbai Shree 2019 and his preparation for the upcoming competition
The country is witnessing a rapid increase in the number of women entering the fitness industry. To give an opportunity to females  to make their career in this industry 'Miss Mumbai'is planned to be organized later this year. The contest will classify women into 2 categories i.e. Bodybuilders and Physique models. Top 5 winners in each of these categories shall receive a heft amount of prize money.
Watch Mumbai Shree 2018 Results