Renowned pro-maker and coach Abdullah from Oxygen Gym – Kuwait is all set to train in India for the first time ever!!!
Coach Abdullah Al Otaibi is one of the most sought after coaches for contest prep and is known to train the amateurs into pros, having trained some of biggest pros like Victor Martinez and Brandon Curry. Abdullah has been a senior coach at one of the biggest and most popular gym in the world – 'Oxygen Gym – Kuwait' for more than 12 years now. He has also been instrumental in establishing the first national bodybuilding team in Kuwait.
Abdullah will train in Mumbai on 24th, 25th and 26th of August at YFC Platinum Gym in Mazgaon, Mumbai in a training camp organized by WB (Wahid Bamboowala) Camps.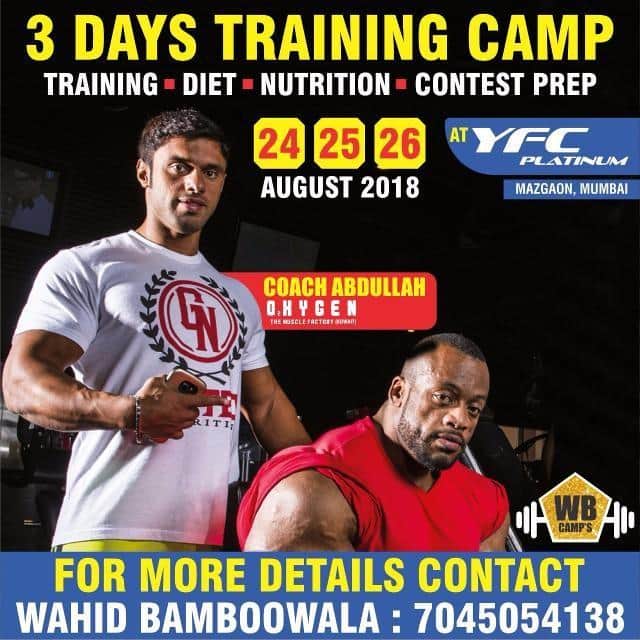 The camp intends to train the bodybuilders, physique athletes and fitness coaches around the world in a 3 days workshop where coach Abdullah will not only guide the participants in a group but also in a one-to-one interaction on contest preparation, diet and nutrition. Abdullah will also share some great bodybuilding workout techniques that will help the participants reach the next level in bodybuilding and contest preparation.
While the training program is primarily meant for bodybuilders, physique athletes and coaches, the seminar which is on the 3rd day of the camp i.e. 26th August can be attended by all including those who are aspiring to be bodybuilders.
"This camp is one of its kind being organized for the first time ever to educate and spread awareness among the bodybuilding community. The camp comprises of planned session on diet, nutrition, workout and one-to-one interactions with coach Abdullah Al Otaibi and also some of the other renowned Indian pro bodybuilders. Since we plan to exclusively train each participant, we can allow only upto 12 enrollments in the camp. There will be 2 batches of 6 participants each." said Wahid Bamboowala in an exclusive interview with IBB.
For more information and to enroll for the training camp and/or seminar contact Wahid Bamboowala – 7045054138
WB (Wahid Bamboowala) camps organizes training camps for bodybuilders, coaches and physique athletes to help them reach the next level in bodybuilding by educating them on bodybuilding lifestyle, diet, nutrition and workout. Wahid Bamboowala is a competitive bodybuilder and fitness coach who has bagged several awards at national and international level competitions.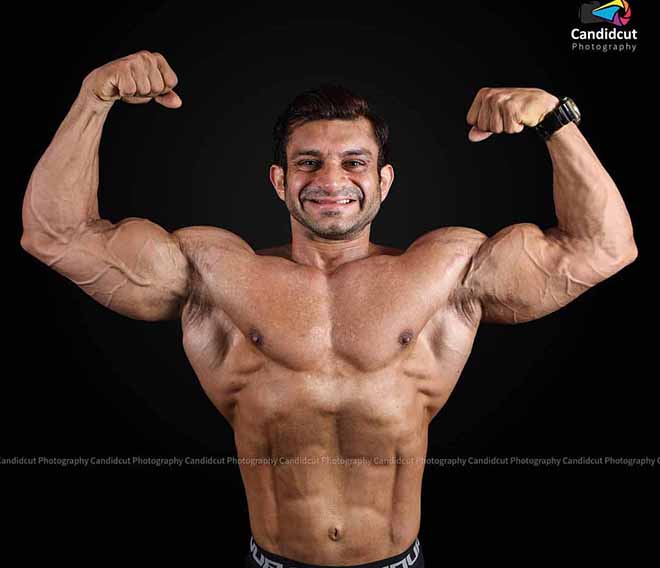 Do not miss the golden opportunity to meet the pro-maker Abudullah Al Otaibi at YFC Platinum Gym, Mazgaon, Mumbai on 24th, 25th and 26th August, 2018.