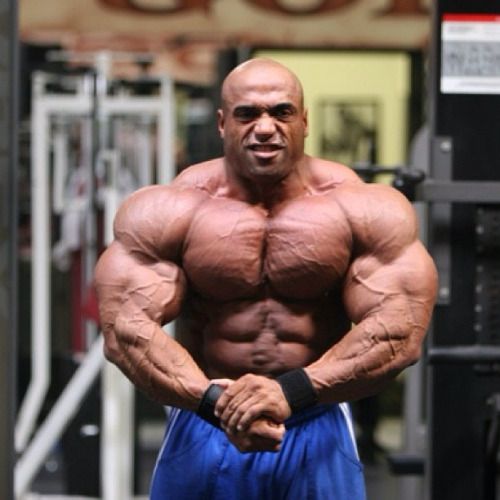 Dennis James also popularly known as "The MENACE" or the motivator is all set to impart his knowledge and years of expertise through and Underground Seminar and Training Camp in Mumbai. Dennis James is an IFBB Pro and is one of the best trainers in the world.
The seminar is being arranged in close collaboration by Team Menace 'The Menace Gym' and Team Bodywizards. This will be a 4 days seminar in Mumbai to be conducted on 7th, 8th, 9th and 10th of January. The seminar is an underground i.e. it's a private closed group seminar where no mobile phones will be allowed inside, purpose of keeping the seminar an underground one is to enable the participants to ask any questions or discuss any doubts they may have with Dennis James.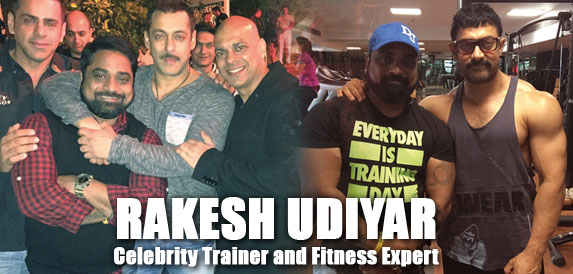 Rakesh Udiyar, who is one of the best personal trainers in India, also a celebrity trainer for Indian super stars like Salman Khan and Aamir Khan will also be a part of the seminar. It is inspiring to know that while Dennis James has been a professional coach for a lot of successful trainers today, Rakesh Udiyar has also been trained under the master trainer Dennis James. Needless to mention how great Rakesh Udiyar as a trainer is, the built of Aamir Khan well suited to the role he played in Dangal  says it all.  Book your tickets at http://training.indianbodybuilding.co.in/course/underground-seminar-by-dennis-james/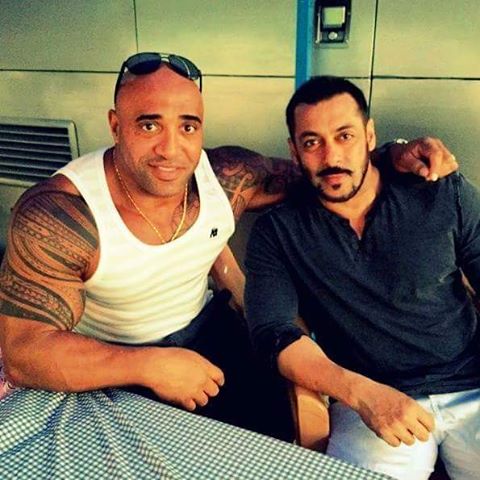 A similar seminar of Dennis James was held last year in 2016 which saw a huge success with a great number of participants. The participants not only not only trained but also got certified by Dennis James.
Below are a few of pictures from similar seminar by Dennis James in Mumbai last year i.e. in 2016
Course Curriculum for Underground Seminar and Training Camp 2017
Day 1 : Group Training
Group Training with Dennis James
Day 2 : Group Training
Group Training with Dennis James
Day 3: Seminar + Group Training
Group Training with Dennis James
Seminar By Dennis James
Day 4: Seminar + Personal Training
We have Dennis James, talking about the seminar in the video below.
Watch now to know more:
We have been receiving a few queries regarding the seminar and training camp. We have all your queries and concerns answered by Dennis James in the video below
Your queries answered by Dennis James:
Q1) What is your schedule for the trip?
Well, I am in Mumbai from 6th till 10th of January. 7th and 8th Jan we will be having group training sessions. 9th and 10th Jan will be training sessions plus seminars We shall have a small party after the event on 7th of January.
Q2) Tell us more about your underground session.
In this session you can ask any questions there are no restrictions. People ask questions to many of the Professional trainers or athletes nowadays but they are not able to answer you, due to their contractual obligations. In this session however all your questions shall be answered by me, no matter how good a question is. I am not a doctor or a scientist I will answer the questions from my experience and best of my ability. This will help you guys understand what I used to do.
 Q3) What is the location of the event.
 Well the location is Mumbai. For further details, please visit IBB website (www.indianbodybuilding.co.in) Here you can find all the details of the seminar.
Q4) How can we book our tickets for the seminar.
 Event tickets are available on (IBB) Indian Bodybuilding website. Visit training.indianbodybuilding.co.in to book your tickets. 
Q5) Will we be getting any certificate? proof of participation?
Absolutely Yes, every participant will receive certificate of participation in the seminar and training session. Nobody walks aways with nothing, you will be certified as a participant for the Menace Underground Seminar and Menace Training camps. So don't worry we do have everything ready for you guys and we look forward to see you guys. I will also sign in the certificates for you.
Q6) what is the reason behind this event?
The reason behind me coming to India and sharing the knowledge that I have experience over the past 23 years of not only being a bodybuilder but being a professional bodybuilder and a professional coach and so on and so forth. So I want to invite you guys in India the ones who don't get change to talk to pros. Everybody wants to learn and is willing to pay but not every finds the right people to learn from. So I am coming to India to share my knowledge and give you the best out of my ability.
Participants will receive surprise goodies at the event. Users participating in the training session with Dennis will be awarded certificates signed by Dennis James. Moreover, Users opting for One-on-One training with Dennis James will also receive a memento presented by Dennis. Every participant will receive certificate of participation. All certificates will be signed by Dennis James himself. No body walks away with nothing. Looking forward to meet you guys out there!
Contact following number for more details or clarification:
+91 9619905585
+91 9820767224
+91 9920894263