training.indianbodybuilding.co.in
that aims to assist the health enthusiasts in reaching their fitness goals in a simply, systematic and a supportive way.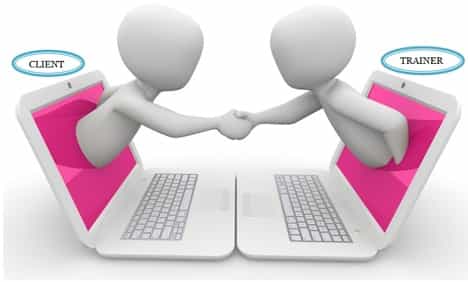 As fitness trainers, we understand very well how crucial it is to choose the correct mentor. This task becomes all the more difficult when you are going for an online training module. How should you get started with online training? How should one validate online fitness training or trainer? How one should choose an online trainer? These are some of the questions that you must be asked in order to make the correct choice. Today here, we will assist you in seeking answers to these questions.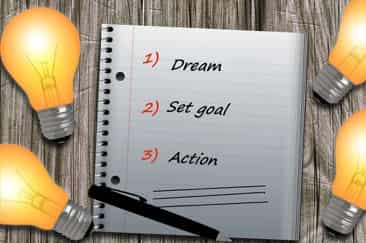 You will never be able to find the correct answers to your fitness requirements if you are not sure about your end result. You need to understand very clearly what your aim behind finding a personal trainer is. Are you aiming for weight loss or muscle gain? Do you want a lean body or a muscular physique? You need to be sure of what you need from your fitness routine. Once you know this, you can begin your search for a trainer that can assist you in the best possible way. If you are unsure of your goal, you won't have any criteria basis on which you would shortlist a trainer nor would the trainer have any end-point in view while de designing your work out plan. So the first thing to do is setting your fitness goal.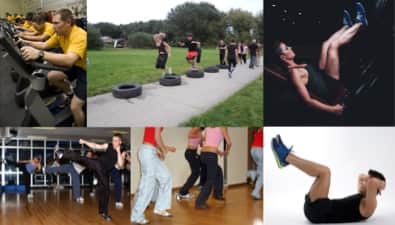 Exercising or gyming are pretty vague terms. There are numerous types of exercises available capable of meeting your fitness requirements. Gyming, aerobics, yoga, zumba, cross fit, etc. are different forms of routines that are widely followed. If you have a little knowledge about these then narrow down the type of exercise or training you want to undertake. You can always do some research in trying to understand what would suit you better. Go for the training that will keep you interested. For example, if dancing motivates you, then go for aerobics or zumba. If you enjoy your sessions, you are more likely to hit your goal.
Once, you know the type of exercise or training you want, you can start looking out for a trainer who specializes in that. If you are not sure about the routine you want to follow then try opting for a trainer who has expertise in more than one genre.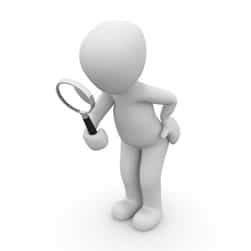 Looking for an online trainer can be quite tricky and at times tiring too. However, it is always better to take sufficient time and precautions in doing this rather than settling down for someone incapable. Whenever, you come across a trainer whom you would want to work out with, first of all, check his/her qualification. Ensure that the trainer holds some sort of certification or degree in health and fitness. If your trainer will also be planning your diet chart, then check whether he is qualified as a nutritionist or not.
Secondly, check his experience. How long has he been fulfilling the role of a trainer? A long tenure shows consistency, dedication and good results. Check out for the client testimonials. If he has his own social media page like Facebook or Twitter, then go through them and see what his followers have to say. Some trainers tend to give false information on the personal website like fake photos and fake reviews. On the IBB training platform, we ask the client for a thorough feedback on the trainer after completion of the program which is displayed on the website by us so that only authentic information is available about the trainer. Thus, there is complete transparency which helps you in taking the right decision.
Every coach has some specialty like weight loss or gain, body building, sports physique, aerobics, cross fit, post injury work out, post pregnancy sessions etc. A trainer might specialize in more than one field. What's important here is to see that his specialty matches your goal. You obviously should not choose a trainer that specializes in body building and muscle gain when all you want to do is lose weight after delivering a child. So check out with care that the trainer's offerings are meeting your needs before the final selection

The link between your trainer and you will be his website. It is through the website that he will deliver your workout routines, your diet chart in the form of videos (mostly). Do not go for a website that provides instructions as written matter. You will not be able to perform a routine simply by reading the instructions. Check out sample videos available on the website. See how the language and quality of the video are. Check out how descriptive the content is. See whether you can follow the instructions in the sample video easily.
Another important thing that you need to check is how frequently the content is updated on the website. It is ideal to have a trainer who updates his training material on a weekly or fortnightly (every 15 days) basis.
Since, this is online training; you will obviously be making online payments as well. See whether the payment gateway is secured or not. Go for the websites that give you some flexibility when it comes to making payments. This reduces the chances of it being a fraud. Refrain from websites that ask you to deposit the fee into a personal account. Companies that rely on NEFT or Bank Deposits for payment of fees and charges usually have higher chances of being hoax. The website should have its own payment gateway that is secured to promote safe transactions.
Also, before making transactions, check out what you will get in return. Ensure that the website explains properly what the services offered are. Sometime the websites provide material in the form of PDFs and Excels that are meaningless when it comes to fitness training. Get in touch with your chosen trainer and ask him for a detailed explanation on the services that will be offered by him. In addition, read the website's refund policy before making transactions.
Only after doing a thorough research, go ahead with the payments.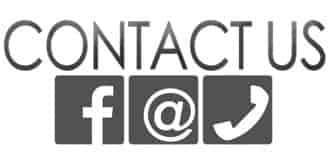 It is important to see that your trainer has some sort of process in place through which he can address your concerns and answer your doubts. The website should have contact information so that you can get timely solutions. Many trainers offer 24/7 chat and phone support. Many trainers use social media like Facebook and Twitter to connect with their clients. So before finalizing on the trainer, visit his/her Facebook page and Twitter handle to check out their activities and the promptness in giving replies. If your trainer is vigilant in making himself available for the clients then he is definitely a good choice.

Keep an eye on the registration process. A good trainer will seek as many details as possible from you right in the beginning so that your workout and diet plans can be made to suit your needs. If the trainer is not keen in knowing about health history and requirements then it is safe to assume that he is not serious about being an instructor. Similarly, a good trainer will also have different modules for different clients. He will customize the routines to suit his clients' individual needs. If his modules show no personalization then you might want to look for another coach.

These are a few parameters that can help you in analyzing an online coach. You might feel this is a lot of work but try to look at it as a one-time investment. Looking at all the benefits that online personal training has to offer this effort is worth taking. The training team at training.indianbodybuilding.co.in comprises of highly qualified and experienced instructors who are more than just willing to address your concerns and needs. To ensure that your transition from an in-person coaching to online coaching is a smooth one, we have developed ourselves as one-stop destination for all your health requirements.

Along with the other nations, India too has gone digital. Internet as a platform is being used extensively to bridge the gap between the giver and the taker. One such area where internet has made a remarkable influence is fitness training which has now evolved into Online Fitness Training. With more and more Indians using the power of internet, online training has already become an applaudable concept. Having a personal trainer around is almost a luxury for a common man who cannot shell out thousands every month on fitness coaching. Hence, a lot of people are ready to give online fitness training a try. Seeking a personal trainer online opens an array of benefits for you including cost effective training, flexible workout hours, personalization, routines that match your pace etc. With all this in mind, we have launched our trending online fitness training platform