Suhas Khamkar was born and brought up in Kolhapur. He started workout from his school days. His brother Sunil Khamkar was also a bodybuilder and his father Madhukar Khamkar, and grand father are also wrestler (Pehelwan as its called in Maharashtra) ,so the atmosphere at his house were related to fitness. His father was forcing him to learn and take up wresting as a profession, but Suhas wanted to do something different and new so he followed the foot step of his brother and took up bodybuilding.
In an interview Suhas recalls that during his school days he was very thin and because of this he used get teased by this friends.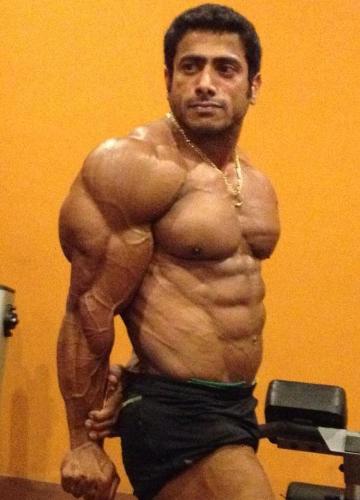 He says that if people compare today's Suhas with the old school going one, they will not believe he is the same skinny boy.
He initially started going to gym just for fitness and building personality with no intention of taking bodybuilding seriously.He gradually started getting more and more involved in bodybuilding. He recalls
There was a small district level bodybuilding competition at kholapur, and all my friends forced me to take part in that competition. I got 3rd Place at that competition. I was really happy and got lot of appreciation from friends and family
Now a days lots of resource on bodybuilding exercise are available on internet . Also there are several fitness magazines with lots of details. But during the time when Suhas started there were only few books available that too they were too expensive."
Suhas recalls
The bodybuilding related books were so expensive that i could not afford to buy them, so if any of our friends were using the books we used xerox them and distribute it among ourselves. I used to refer to those books and do my exercise
Slowly and steadily he rose up in the bodybuilding field with consistent hard work. As he started to win more tournaments, he started to get name and fame. His financial status also improved gradually due to his bodybuilding popularity.He now owns his own gym, and he is employed with central railways. During the early days his father used to work in cotton mill and their financial status was not very good. Suhas recalls
There were times when we used to not have money even to eat Vada Pav (veg burger), but i never missed my workout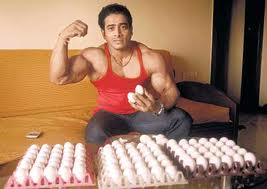 Suhas says there was no concept of diet when he started bodybuilding, he used to eat anything that was available. From some of the videos he saw of bodybuilding, he understood that protein is important for muscle building. During those time he was not in position to have chicken, fish etc. So he used to take eggs and Kad dhanya (sprouts) during all this initial bodybuilding days.He then moved to cities like Mumbai and Pune and started bodybuilding professionally. He interacted with lots of bodybuilders there and got some more knowledge of bodybuilding. It was only then that he started taking bodybuilding supplements. Read more about
Suhas Khamkar's Diet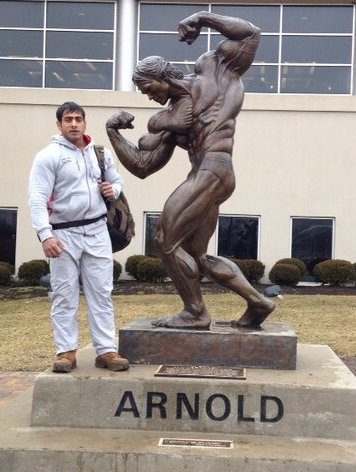 There was an controversy on Suhas khamkar's participated in Arnold Classic which is organized by promotional wing of IFBB . Suhas was representing Indian bodybuilding Fitness and Federation for this event which was held in USA. Both these organization are not recognized by Government of India.
Indian Body Builders Federation (National) , Maharashtra Bodybuilding Association (State Level) are the bodybuilding organization recognized by Indian Government.People alleged that how can Mr Asia winner represent an bodybuilding association that is not recognized by Indian Government. Critics say he being an employee of the central government should only represent government bodies.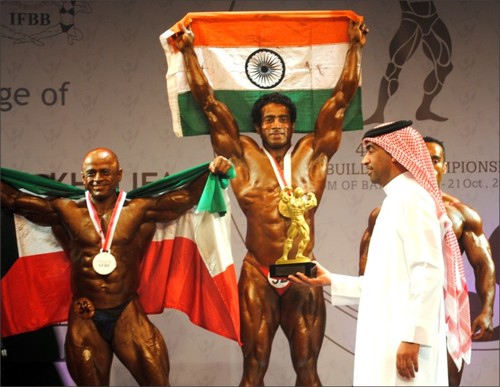 Suhas Khamkar has achieved a lot in his bodybuilding career and he is an inspiration to all the young bodybuilders. Here is a list of his major achievements.

Mr Asia
Mr India 2012
Mr India 2011
Mr India 2010

Top 10 Indian Bodybuilders

Suhas Khamkar is one of the most popular bodybuilders in India. He is 3 time Mr India  title winner and Mr Asia Gold Medal Winner.