Testosterone is a naturally produced hormone in the body.They help in supporting libido, lean muscle mass, strength, endurance and recovery.Testosterone booster are products that help in increasing the testosterone level in our body naturally. Natural testosterone supplements are extremely safe.
We do no recommend Steroids as testosterone supplement because they have several side effects.
We suggest that you do an extensive research on the supplier before buying, whether the product you are buying is genuine.Never buy testosterone booster supplements from Indian grey market. There can be serious consequences if you use a fake supplement.Please read the below to get more details

There are very only few online supplement stores that are selling testosterone in India. There are many other products available international which are not available in India.
In this article we are only focusing on choosing the top 10 test boosters available in India that have the best reviews and have proven to increase testosterone levels for the consumers.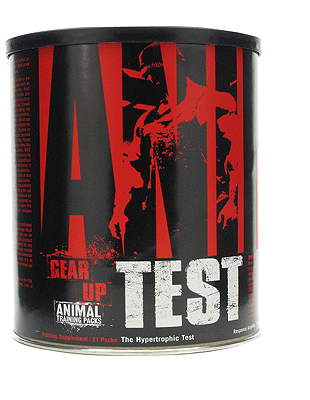 1. Universal Nutrition Animal Test
This is one extremely potent and effective product. It works by increasing free testosterone and also limiting the production of estrogen – the body builders hormone nightmare. Animal Test contains the patented Arachidonic acid along with a number of other natural herbs for rapid testosterone production. This is no mild T-Booster. If you are looking for serious, fast gains, this is the product for you. Take on 3-6 week cycles.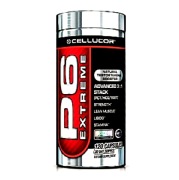 2. Cellucor P6
It is an advanced 3-in-1 formula that not only increases testosterone levels, but also blocks estrogen and minimizes DHT conversion. It is designed in such a way that it delivers enhanced strength, lean muscle mass gains and amplified libido.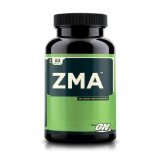 3. Optimum Nutrition ZMA
This blend of zinc monomethionine aspartate, magnesium aspartate and vitamin B6 helps raise testosterone levels and build muscle. Optimum Nutrition ZMA also promotes endurance and restful sleep. Use in combination with a strength and recovery product for best results. This is quite popular among Indian bodybuilders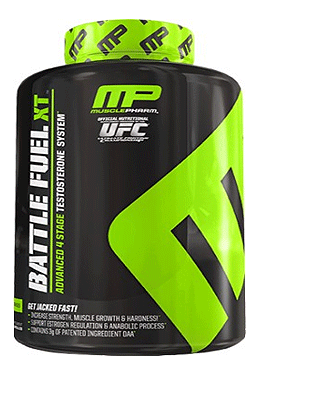 4. Muscle Pharm ZMA MAX
Muscle Pharm ZMX MAX is a four stage testosterone stimulating system is designed to activate testosterone production and activity while suppressing estrogen to enhance muscle growth. The award winning formulation includes a proprietary DAA blend and aims to create rock hard muscle mass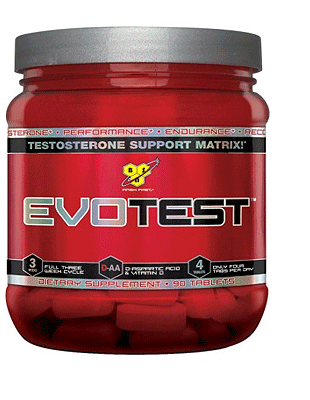 5. BSN EvoTEST
With this product in India, you have the option of purchasing capsules or powder. I personally prefer powder because I like the flavor and I tend to choke every time I swallow pills. EvoTest contains the powerful D-Aspartic acid and magnesium oxide. This products formulation is semi-unique with no tribulus terrestris and the inclusion of a large number of other unique ingredients. Overall, a decent product with a definite noticeable testosterone boost.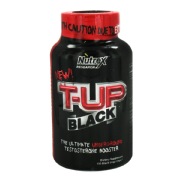 6. Nutrex T-UP Black
Gain explosive muscles with scientifically proven T-UP Black testosterone-booster. It is loaded with Sodium D-aspartic acid that works on boosting your testosterone so that you build endurance and gain more strength. Other co-factors like Vitamin B6, Folic Acid and Vitamin B12 work along with Sodium D-aspartic acid to further enhance your power.Its liquefied form ensures quick and better absorption. Stack it with any supplement for better endurance and muscles.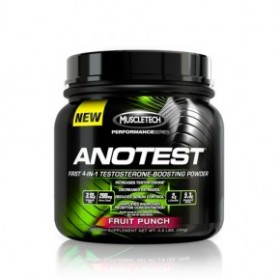 7. MuscleTech ANOTEST
It is truly the most complete testosterone-boosting formula available in India. In fact, if you were to take this formula as a pill, you would have to take over 15 pills just to match the power of this hardcore anabolic powder.ANOTEST contains the exact 3.12-gram dose of D-Aspartic acid per max serving suggested to increase testosterone by over 40% and increase luteinizing hormone by over 30% while staying within the normal healthy range.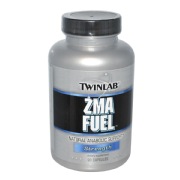 8. Twinlab ZMA Fuel
Twinlab ZMA Fuel features natural testosterone booster that helps to contribute power, strength and muscle growth in your body. This supplement offers excellent natural support along with the goodness of zinc and magnesium. This gluten free natural supplement aids in the secretion of anabolic hormones that helps to strengthen the muscles.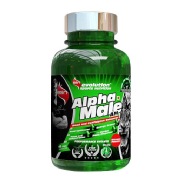 9. ESN Alpha Male AM
This supplement is not targeted to bodybuilders but it provides you with two complexes- focus and mood enhancing complex and testosterone boost matrix. The ingredients in this blend- guarana extract, piper nigrum, beta phenylethylamine, bacopa monneria, safed musli, fulvic acid and many others, uplifts your mood and fill you with positivity, giving you a feeling of confidence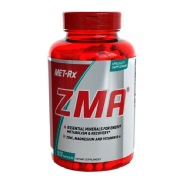 10. MetRx Hardcore ZMA
Intense training can ward off some essential nutrients from your body, making you weak and deficient. Restoring such nutrients becomes necessary to be able to perform at a higher intensity. MetRx Hardcore ZMA is one-of-a-kind combination of important vitamins and minerals like vitamin B6, zinc and magnesium that work together in enhancing your metabolic rate and supporting faster recovery post workout.Zinc primarily stimulates your testosterone level to further enhance protein synthesis in your muscles for increased muscle mass.