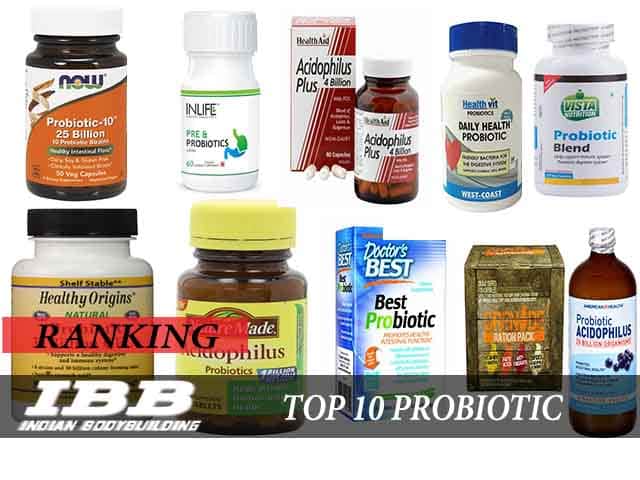 You must be wondering why we are reviewing probiotic supplements on a fitness and bodybuilding website. Some others may even be thinking what the hell is probiotic supplements. The understand the benefits of this supplement you have to first understand what it is and why its important for our fitness. After this, we move on to review the top 10 Probiotic supplements in india.
What is probiotic supplements
The very short and precise answer is probiotic supplements are "BACTERIA". You must be thinking that bacteria is bad for our health and we should stays away from it to avoid sickness. Well you are correct, most of the bacteria out there are bad for our health. But then there are some different types of bacteria that helps in maintaining and improving your health. These good bacteria are found in your stomach (GUT).  There good bacteria help in digestion and help regulate overall health.The good bacteria which get depleted due to medication, poor diet and aging, can be replenished by taking probiotic capsules.The supplement that help grow these bacteria in our body is called PRO-biotic. These are exactly opposite of ANTI-biotic which helps in killing the bad bacteria in our body. You must already be familiar with antibiotic.
Why do we need probiotic supplements
The primary reason to you take a probiotic ( or are recommended by your doctor) is when you have a digestive problem.  These probiotic supplements are designed to deliver a concentrated dose of live cultures and bacterias, which can help regulate digestive health and promote many aspects of wellbeing. If you have digestion problem then the food you take will be digested and absorbed properly. Hence you body will not receive the required nutrients including proteins. In this scenarios probiotic supplements can help to improve your digestion. Its therefore good to have a probiotic supplements handy.
Now that you know the importance of probiotic supplement. lets dive into the review of these products. We will help you choose the best probiotic supplement in india.
So what should you look for in a good supplement ? There are too many probiotic supplements aailable in indian market which makes it difficult to choose one. Hence we evaluate the top products on the following criteria's to come up with the ranking.
Content : The first and foremost thing that one should check when buying probiotic supplement is the actual count of probiotic cultures (measured in CFUs or colony forming units) in each capsule.
Type: The next thing that you should check is the types of probiotic ( good bacteria ) available in the product
Effectiveness: The effectiveness of the product is the next criteria to look out for
Value for money : Well this may not be the most important criteria, but it does play a role in choosing the probiotic
Viability : This is another very important factor that is often ignored. viability means that the bacteria are alive when you take the pill/tablet/capsule. This is because what's the use of these supplements if the good bacteria in it are dead when you consume it
Other ingredients: Its important to have a look at what else is included in the capsule other then the bacteria's we need. Some of these ingredients may be useful while other will be just junk.
Based on all of the above criteria's here is our list of top 10 pro biotic supplements in india. He hope you find this information useful.
1) NOW Foods Probiotic-10, 25 Billion



NOW Foods Probiotic-10 is the best probiotics available in india. With 25 billion active cultures in each capsule, Probiotic-10 promotes healthy intestinal flora and improves your digestive process.Its free from dairy, Wheat & Gluten. It Promotes healthy digestion and improves the immune system.
Best price available

2) InLife


INLIFE Pre & Probiotics Capsules has two highly researched strains of beneficial bacteria- Bifidobacterium and Lactobacillus. This product also includes multiple beneficial strains which are essential to support your digestive system and improve overall health.  The recommended dosage is to  take 2 capsule twice daily after meals or as directed by a healthcare professional.
Best price available
3) HealthAid Acidophilus Plus (4 Billion)



Acidophilus (4 Billion) Capsules from HealthAid are made using special strains of probiotics cultures on a diary free medium. Fructo-Oligosaccharides help to support the growth and proliferation of bacterial strains in the intestinal tract. These capsules from healthaid are suitable for vegetarians also.
Recommended dosage : Adults and children over 1-12 years of age, one capsule daily.Capsule powder can be emptied and mixed with food or drink. Adult and children over 12 years of age, one to two capsules daily. Seek advice from Medical professional.

Best price available
4) Healthvit Pre-Probiotic Daily Health


The pre-probiotic daily health from HealthVit comes in pack of 60 capsules. Benefits of this capsules are bacteria that help keep the natural balance of organisms(microflora) in the intestines. The normal human digestive tract contains about 400 types of probiotic bacteria that reduce the growth of harmful bacteria and promote a healthy digestive system.
Best price available
5) Vista Nutritions Probiotic Blend



Vista Nutrition's Probiotic Blend is a potent probiotic blend containing 4 different probiotics strains, with each strain offering its own unique health benefits. It also features a superior 10 billion colony forming units (CFUs) in each two-capsule serving.
Vista Nutrition's Probiotic Blend contains FOS, a highly concentrated complex of fructooligosaccharides, or naturally-occurring carbohydrates (also known as "prebiotics") that are indigestible by humans but serve as food/an energy source for friendly bacteria in the intestines, helping to increase their numbers in the body.
Recommended dosage : Take 2 capsules daily or as directed by a physician.
Check it out

6) Healthy Origins Probiotic 30 Billion



Healthy Origins Probiotic contains a blend of 8 probiotics strains- 30 Billion CFU's. Other Ingredients in the product are Vegetable capsule (cellulose, water), microcrystalline cellulose, vegetable magnesium stearate, silicon dioxide. No sugar, salt, starch, yeast, wheat, gluten, corn, barley, fish, shellfish, nuts, tree nuts, soy, egg and dairy products. It does not contain any preservatives, artificial flavors, or synthetic colors.

Recommended dosage: take one (1) Vcap once or twice daily with or before meals.

7) Nature Made



This product gives upto 1 billion live cells per serving. Nature Made Acidophilus is a heat resistant form of L. acidophilus that contains 500 million live cells per tablet. Friendly bacteria like L. acidophilus help maintain a healthy intestinal tract by making it slightly more acidic
Check it out

9) Doctor's Best Probiotic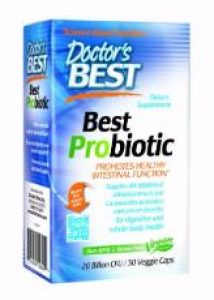 Doctors Best Probiotic provides 20 billion CFU and comes in a pack of 30 veggie caps.
Recommended dosage : Take 1 capsule daily, with food, or as recommended by a nutritionally-informed physician.
Check it out
8) Grenade Ration Pack Multivitamins Probiotics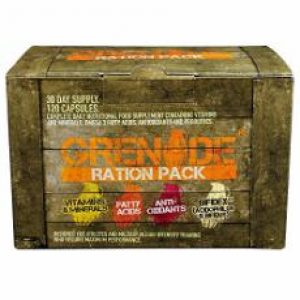 Key features of this supplements are :
4 products in 1: Multivitamin and mineral, essential fatty acids, antioxidant and Bifidex (acidephilus and bifidus)
An ideal foundation for most nutritional supplement programs
Convenient tear off strip
No need to buy separate products
Four products in one: Multivitamin and mineral, essential fatty acids, antioxidant and Bifidex (acidephilus and bifidus)
10) American Health Probiotic Acidophilus Blueberry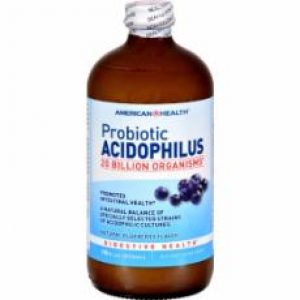 This supplements comes in liquid form which is different from all the other supplements above. American Health's Acidophilus liquid is composed of hardy, viable balanced cultures of specially selected strains of lactobacillus cultures in a natural palatable base of pre-digested milk solids. The organisms involve three strains of Lactobacillus including Lactobacillus acidophilus, Lactobacillus bulgaricus. Each serving provides approximately 20 billion "friendly" organisms.