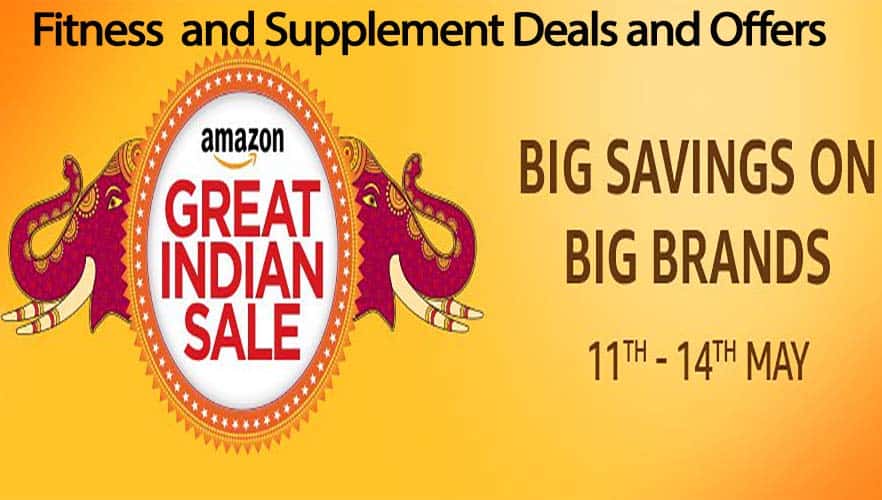 The biggest online sale in India  by Amazon is here. The Great India sale will be from 11th to 14th of May 2017. During these days, amazon is giving huge discounts on a vide variety of products. Also this is coupled with bank discount from Citibank where in there is additional 15% off on using citi bank credit cards.
Guess what, we are keeping a close watch on all the offers on fitness and bodybuilding supplements products on amazon during this sale. Whenever there is a great offer up for grab, we will share the same on this page. The page will be kept updated by adding links to the deals as and when they are available. You can book mark this page and check it often to see the latest details in the products that you are interested in.
One of the big offer is upto 25% off on protein supplement. So this is a good time to stack all your important supplements at the best price.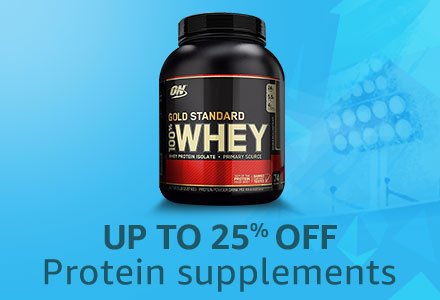 Protein Supplements (Upto 25% Off )
Dumbbells  (Upto 25% Off )
Home gyms (Upto 60% Off )
Shaker bottels (Upto 60% Off )
Cardio Equipments (Upto 40% Off )
Fitness Bikes and Cycles (Upto 40% Off )
Fitness and Sports Products (Upto 40% Off )
Sports and Fitness Deals (Upto 60% Off )