The results of Mr Olympia 2017 are finally out. Phil Heath does it again and wins the Mr Olympia 2017 championship again in 2017. This is his 7th consecutive victory in a row.
Phil Heath
Big Rammy
William Bonac
Dexter Jackson
Shawm Rhoden
Roelly Winklaar
Nathan De Asha
Brandon Curry
Josh Lenartowicz
Cedric McMillan
212 Mr Olympia Winners:
Flex Lewis
Ahmad Ashkanani
Jose Raymond
David Henry
Derek Lunsford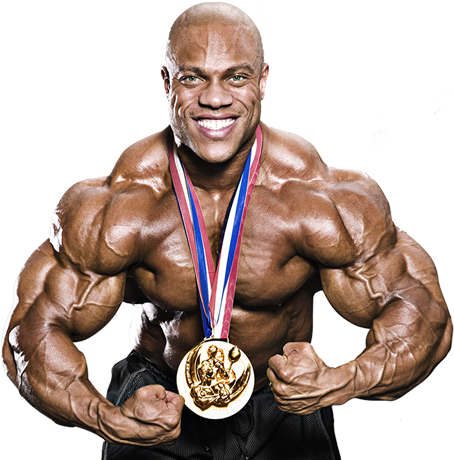 [Results will be out at 11 PM Pacific Time 11:30 AM Indian Standard Time]
The most awaited bodybuilding event of the year – Mr Olympia 2017 will be held from 14 to 17 September 2017 in Las Vegas, Nevada. It will be interesting to see if Phil Heath can win this year and make it 7 times in a row. With no kai greene this year as well there seems to be very less competition to phil this year. The only guys who can give competition to Phil heath are
Shawm Rhoden
Big Rammy
Dexter Jackson
Here is the full list of participants for this contest.
Phil Heath (USA)
Shawn Rhoden (USA)
Dexter Jackson (USA)
Mamdouh Elssbiay (Egypt)
William Bonac (Netherlands)
Nathan de Asha (UK)
Roelly Winklaar (Curacao)
Lionel Beyeke (France)
Cedric McMillan (USA)
Brandon Curry (USA)
Lukas Osladil (Czech Republic)
Johnnie Jackson (USA)
Sergio Oliva, Jr (USA)
Gerald Williams (USA)
Victor Martinez (Dominican Republic)
Michael Lockett (USA)
Josh Lenartowicz (Australia)
We will be updating the results as soon as the are declared. So you can bookmark this page to get the Results of Mr Olympia 2017 at the earliest.
Just to revisit the history, here are all the winners of Mr Olympia till date:
| | | |
| --- | --- | --- |
| 2016 | Phil Heath | Las Vegas, NV |
| 2015 | Phil Heath | Las Vegas, NV |
| 2014 | Phil Heath | Las Vegas, NV |
| 2013 | Phil Heath | Las Vegas, NV |
| 2012 | Phil Heath | Las Vegas, NV |
| 2011 | Phil Heath | Las Vegas, NV |
| 2010 | Jay Cutler | Las Vegas, NV |
| 2009 | Jay Cutler | Las Vegas, NV |
| 2008 | Dexter Jackson | Las Vegas, NV |
| 2007 | Jay Cutler | Las Vegas, NV |
| 2006 | Jay Cutler | Las Vegas, NV |
| 2005 | Ronnie Coleman | Las Vegas, NV |
| 2004 | Ronnie Coleman | Las Vegas, NV |
| 2003 | Ronnie Coleman | Las Vegas, NV |
| 2002 | Ronnie Coleman | Las Vegas, NV |
| 2001 | Ronnie Coleman | Las Vegas, NV |
| 2000 | Ronnie Coleman | Las Vegas, NV |
| 1999 | Ronnie Coleman | Las Vegas, NV |
| 1998 | Ronnie Coleman | New York, NY |
| 1997 | Dorian Yates | Los Angeles, CA |
| 1996 | Dorian Yates | Chicago, IL |
| 1995 | Dorian Yates | Atlanta, GA |
| 1994 | Dorian Yates | Atlanta, GA |
| 1993 | Dorian Yates | Atlanta, GA |
| 1992 | Dorian Yates | Helsinki, Finland |
| 1991 | Lee Haney | Orlando, FL |
| 1990 | Lee Haney | Chicago, IL |
| 1989 | Lee Haney | Rimini, Italy |
| 1988 | Lee Haney | Los Angeles, CA |
| 1987 | Lee Haney | Gothenburg, Sweden |
| 1986 | Lee Haney | Columbus, OH |
| 1985 | Lee Haney | Brussels, Belgium |
| 1984 | Lee Haney | New York, NY |
| 1983 | Samir Bannout | Munich, Germany |
| 1982 | Chris Dickerson | London, England |
| 1981 | Franco Columbu | Columbus, OH |
| 1980 | Arnold Schwarzenegger | Sydney, Australia |
| 1979 | Frank Zane | Columbus, OH |
| 1978 | Frank Zane | Columbus, OH |
| 1977 | Frank Zane | Columbus, OH |
| 1976 | Franco Columbu | Columbus, OH |
| 1975 | Arnold Schwarzenegger | Pretoria, South Africa |
| 1974 | Arnold Schwarzenegger | New York, NY |
| 1973 | Arnold Schwarzenegger | New York, NY |
| 1972 | Arnold Schwarzenegger | Essen, Germany |
| 1971 | Arnold Schwarzenegger | Paris France |
| 1970 | Arnold Schwarzenegger | New York, NY |
| 1969 | Sergio Oliva | New York, NY |
| 1968 | Sergio Oliva | New York, NY |
| 1967 | Sergio Oliva | New York, NY |
| 1966 | Larry Scott | New York, NY |
| 1965 | Larry Scott | New York, NY |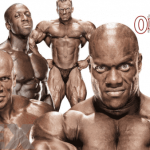 The biggest bodybuilding event on earth – Mr Olympia 2017 is scheduled to be held from 14th to 17th September 2017 in Las Vegas Nevada. Now that the last Pro Championship (Tampa Pro) came to an end, the final chance for qualifying for Mr Olympis 2017 is over. So we have the list of all the bodybuilders that will take … Read More »