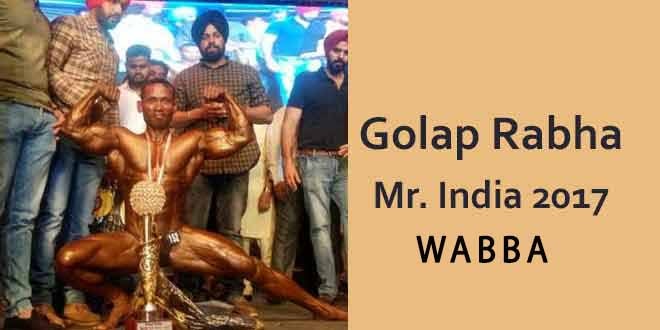 Gone are the days when success, glory and fame were reserved for the metropolitans and economically gifted population. Time and again we have seen that that deciding factor when it comes to success is a person's hard work and dedication. Several states of North-east India have proved this fact rather strongly. Be it Mary Kom from Manipur, Baichung Bhutia from Sikkim, Paklu Taipodia from Arunachal Pradesh or Robi Meitei from Assam – many faces have walked out of these small states to make it big in the world of sports. The latest entry to this list is Golap Rabha – an Assamese bodybuilder who has won gold medal in WABBA Mr. India 2017. Golap is not just a winner but an inspiration for all.
The bodybuilding championship was organized by World Amateur Body Building Amateur (WABBA) in association with Punjab Body Building Sport and Welfare Committee in Punjab on 25th and 26th of Mar 2017. Golap Rabha was contending for the title in 80 kg category. After a fierce competition, Golap emerged as the WABBA Mr. India 2017 in his weight category.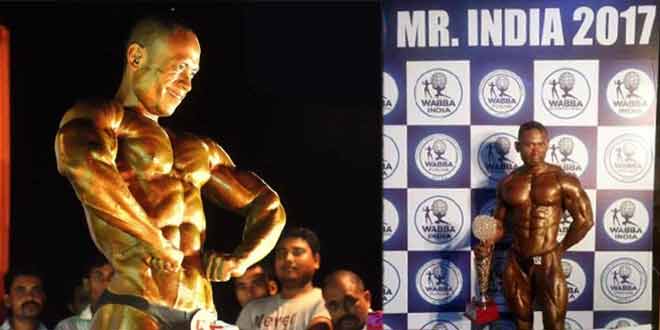 Golap is not a new name in the world of bodybuilding. He already has made a place for himself in both national and international bodybuilding. He was the runner up at Mr. India 2015. He has also been titled as Mr. Assam, Mr. Eastern India, Mr. Luit etc. He was also invited to represent India at IBFF Mr. Universe 2016.
We heartily congratulate Golap for his iconic victory and hope that he will continue to excel and make not just Assam but the whole of India proud!
Image Courtesy: The North East Today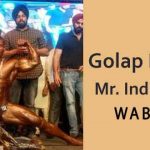 Gone are the days when success, glory and fame were reserved for the metropolitans and economically gifted population. Time and again we have seen that that deciding factor when it comes to success is a person's hard work and dedication. Several states of North-east India have proved this fact rather strongly. Be it Mary Kom from Manipur, Baichung Bhutia from … Read More »