Date of Birth:

June 13, 1988

Facebook : https://www.facebook.com/sweta.rathore

Twitter :

Google+ :

You Tube :
Fitness and Bodybuilding have been looked upon as male dominated professions and sports throughout the globe. However, slowly and gradually women stepped into this and proved to the world that women are as iron casted as men and can achieve anything. One such woman of substance is Shweta Rathore. Every fitness fan would know who this iron woman is. For those who need a quick recap, Shweta Rathore is the first Indian female bodybuilder to win Silver in Asian Championship. With this victory, her name has been immortalized in Indian as well as world history. She proved to the world, that Indian women are capable of representing our nation and even win for its glory.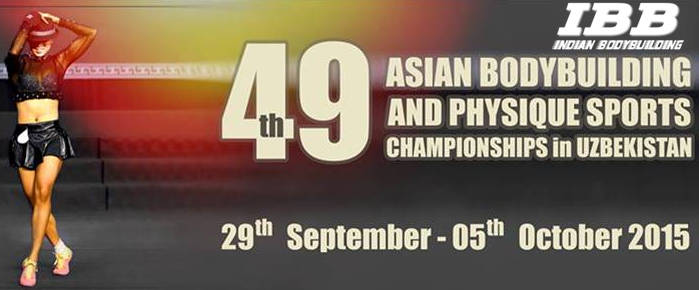 The 49th Asian Bodybuilding and Physique Championship were held in Tashkent, Uzbekistan from 27 September to 03 October 2015. This year was very special for India, as our athletes performed incredibly well. India managed to bag 3 Gold, 4 Silver and 5 bronze medals and making this India's best year at the championship. Shweta Rathore emerged as the first runner up in the Women's Fitness Championship and grabbed a silver medal for our nation. This became Shweta's second international victory. With this, Shweta has qualified to represent India at the World Championship going to be held in November, in Thailand.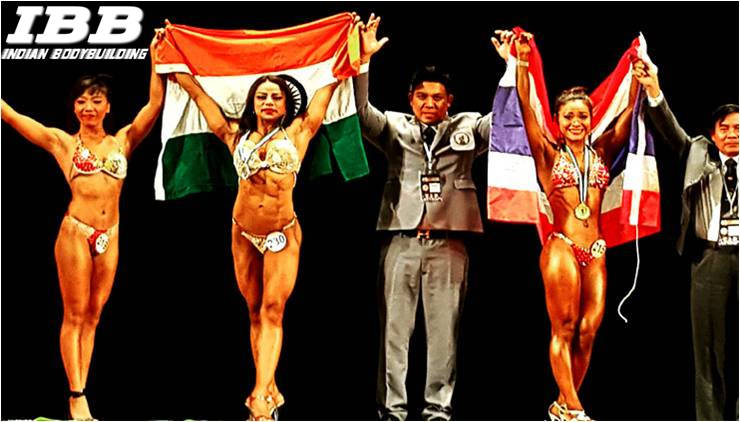 Let us look into the inspirational life of Shweta Rathore, who at the age of 27 years has already become an international celebrity.
The beginning of her Journey:
You should know that Shweta was not born into a hotshot family. She was born in Jaipur, Rajasthan, on 13 June 1988 to Anil Kumar and Sangeeta Singh. It might interest you to know that Shweta has a degree in Engineering that she obtained from Rajasthan Vidayapith deemed university. We are sure that her parents had no clue that their daughter would be creating history in the years to come.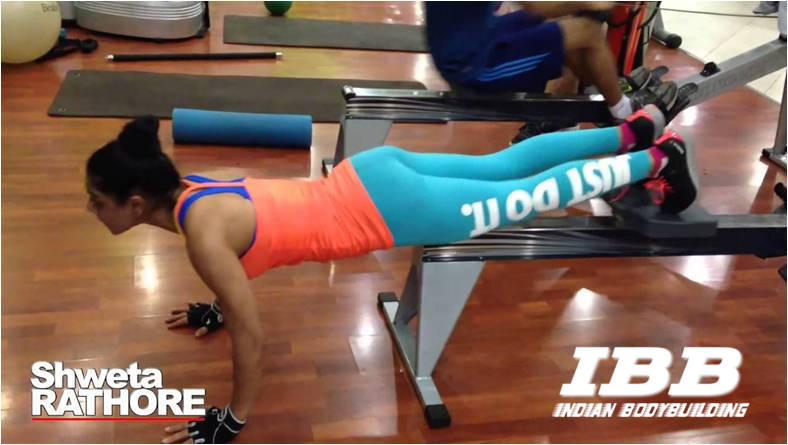 Shweta had a passion for fitness since her childhood. She was beautiful but not delicate. She started working out when she was only in 11
th
grade. She wanted to make fitness a part of her life and encourage other women to do so. She also wanted to break the myth, that strong and ripped muscles make a woman look 'manly'. Shweta has mentioned that her father was against her craze for fitness and so worked out secretly in her tuition hours. She has said in an interview, "My dad was completely against it, so I used to go secretly, during my tuition hours, but after seeing my muscles grow on a daily basis, he realized I was going to the gym. Since then he has supported me. That being said, my mother and brother have always supported me."
Shweta's Genre: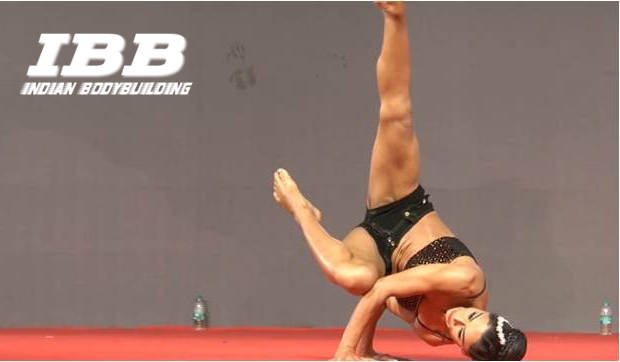 Shweta Striking a Posture at Event
Shweta is a keen fitness fan and participates in events of Best Fitness Physique or Best Fitness Body. These events take into consideration the overall health and fitness of the participant. Some of the aspects taken into consideration are fitness that includes strength and stamina, speed and flexibility and shape and structure. Such events have two rounds. The first round tests the participants on strength, flexibility, and stamina. The second round tests the participant's body posture. In this round, the contender will strike seven body postures and walk. Shweta has participated in such multiple events.
Shweta's Workout: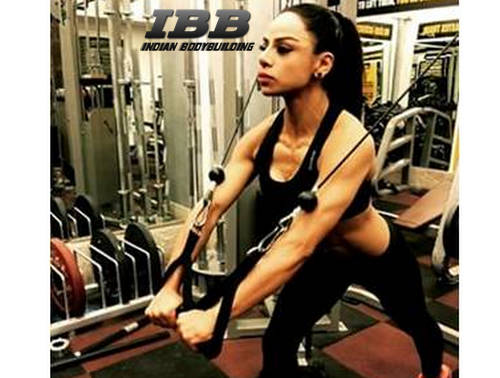 Shweta is a very dedicated athlete and does not take any chances with her workout regimen. Shweta works out 6 days a week. This is broken down into two modules. Out of these six days, three days are dedicated to hardcore weight training under the guidance of her coach, Ricky Brown. This includes weight lifting, workout with dumbbells, pull-ups and push-ups, etc.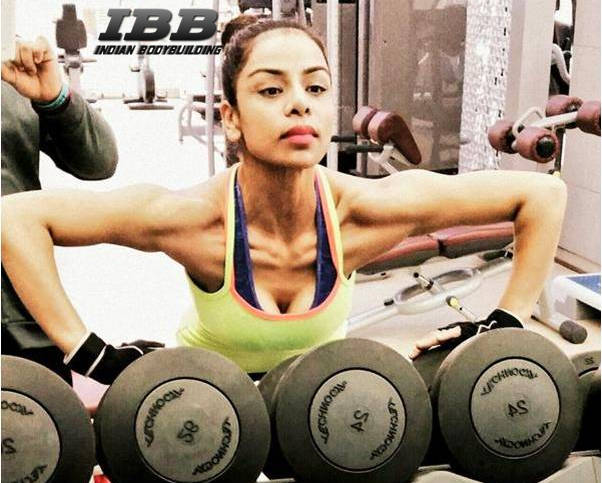 The next three days include outdoor training that includes stamina building and flexibility trainings. The module includes stretching, kickboxing and running, etc. Shweta also practices martial arts as this helps in enhancing speed and flexibility.
Shweta's Diet:
Shweta strictly follows her diet plan. She enjoys a high protein diet that consists of egg whites, fish, chicken, and soya. She also intakes natural carbohydrates like brown varieties, multi grain rotis and oats. She also consumes Whey protein to keep her body prepared for the rigorous workout.
Shweta's Achievements: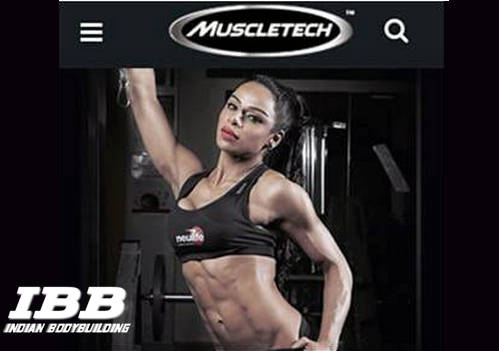 She got her desired platform when India was chosen to host the Miss World – Best Fitness Body in December 2014. Shweta not only qualified to be a participant but also bagged the title of Miss World 2014 fitness physique. She thus, became the first Indian woman to win an international title in this category. Post this; Shweta became even more serious about her passion. She next won the Miss India sports physique champion 2015 and Miss Maharashtra sports physique champion. The 2015 Asian Championship Women Fitness is her latest and second international title.
Apart from the competition and events, Shweta is also the first Indian bodybuilder to be tagged as the Brand Ambassador of Muscletech. Looking at her excellence, Neulife, world's leading supplement manufacturer, also started sponsoring her.
Shweta's other activities:
Shweta runs an NGO by the name God's Beautiful Child that was founded in 2011 with the aim to help people create their own identity and become independent. In the same year, she also started her company, SR Production and Entertainment, which is an event management firm that arranges seminars, product launches, exhibitions, trade fairs etc.
We are completely astounded by the dedication and the sheer versatility of this brilliant woman. Hence, the next time someone tries to pop in your brain the thought that woman cannot do a certain thing, remember Shweta Rathore who not only dared to step out of the boundaries but also did it so beautifully that the world stands in an awe of her excellence.
Achievement of Shweta Rathore
Miss world 2014 fitness physique
Miss Asia 2015 Fitness physique
Miss India sports physique champion 2015
Miss Maharashtra sports physique champion
Brand Ambassador of Muscletech in India
Neulife sponsored athlete
Silver Medal in Silver in Asian Championship 2015